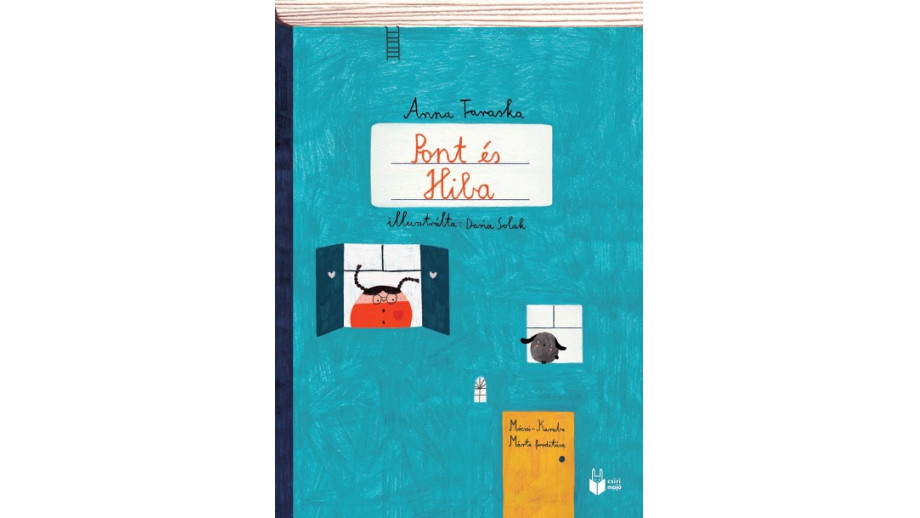 "Kropka z Błędem" by Anna Tatarska and Daria Solak in Hungarian with the support of the Book Institute
A translation of the book Kropka z Błędem ("Dot and Error") by Anna Tatarska with illustrations by Daria Solak was published in Hungary. The publication of the book translated by Viktória Kellermann was supported by the Book Institute as part of the ©POLAND Translation Programme.
The book, entitled Pont és Hiba in Hungarian translation, was published the Csirimojó Kiadó publishing house in Budapest. It specialises in publishing children's literature.
In Anna Tatarska's book, orthography, and punctuation marks in particular, have a colourful life of their own. Dot and Error tells the story of the title characters - Dot and her friend Error. The former, when she grows up, wants to be the dot over the 'i', but for now, she is mostly up to some mischief. The latter is small and furry, but one day it disappears. Dot, eager to find her friend, ventures into the unknown - beyond the covers of the family notebook.
Anna Tatarska is a photographer, editor, and translator of German-language literature (mainly literature aimed at the youngest), as well as a writer of children's books. In addition to Dot and Error, she also wrote Dwa słowa ("Two Words", illustrated by Dominika Czerniak-Chojnacka). Daria Solak is an illustrator with several books for the youngest to her name, including Fasola Eulalii ("Eulalia's Beans") and Muffiny Eufrozyny ("Euphrosyne's Muffins") by Justyna Bednarek as well as Ala ma kota. A Ali? Zdanka pierwsza klasa ("Alice Has a Cat. What About Ali?) by Jolanta Nowaczyk.