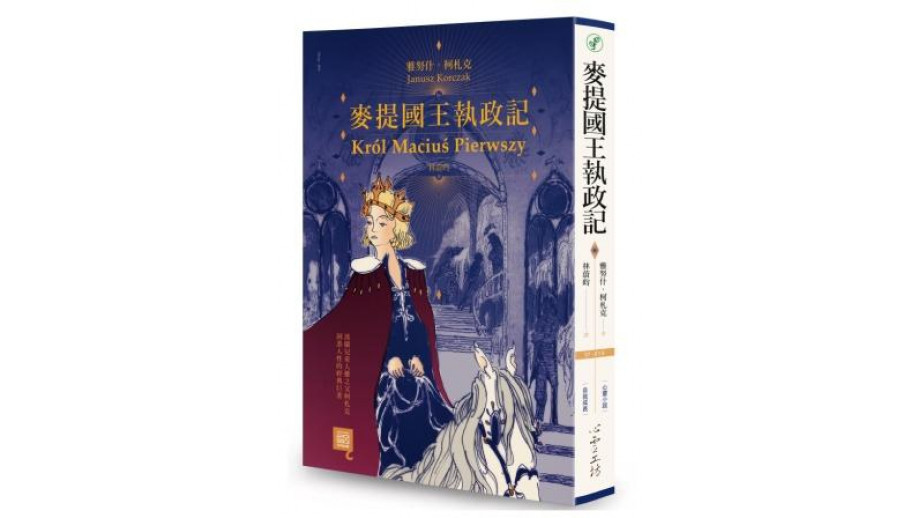 Janusz Korczak's "Król Maciuś Pierwszy" in Chinese with the support of the Book Institute
A translation of Król Maciuś Pierwszy ("King Matt the First") was published in Taiwan. The book was translated by Wei-Yun Lin-Górecka. The publishing of Janusz Korczak's book was supported by the Book Institute as part of the ©POLAND Translation Programme.
The translation of King Matt the First has been recently published by the PsyGarden Publishing Company from Taipei.
King Matt the First is a classic of Polish children's literature. Janusz Korczak's novel was first published in 1922. It tells the story of a little boy, a king's son. After the death of his father (his mother had died earlier), Matt becomes the king. At first, dependent on ministers and etiquette, he is treated like a pampered child. However, he wants to show that he is as courageous as his ancestors. When a war breaks out in the country, Matt, together with his friend Felek, dresses up as an ordinary soldier and sets off to the front. It is there that he learns about humility, respect for life, and, at the same time, how to be persevering and level-headed in all situations. Matt is moving more and more away from traditional etiquette and introduces many reforms. He befriends the cannibal king Bum-Drum. He creates a children's parliament. The confusion created by equating children with adults weakens Matt' country, which is again invaded by neighbours. This time, Matt, despite his brave defence, is defeated by the cowardice of his subjects and judged. He is sentenced to death by firing squad, but, at the last minute, the sentence is changed to exile to a desert island.
In recent years, with the support of the @POLAND Translation Programme, Wei-Yun Lin-Górecka, the translator of the book, translated Wisława Szymborska's Czarna Piosenka ("Black Song" [Unitas Udngroup, Taipei 2017]), Janusz Korczak's Jak kochać dziecko ("How to Love a Child" [PsyGarden Publishing Company, Taipei 2016]), and Igor T. Miecik's Sezon na słoneczniki ("Sunflower Season" [Acropolis, Taipei 2017]), to name a few.