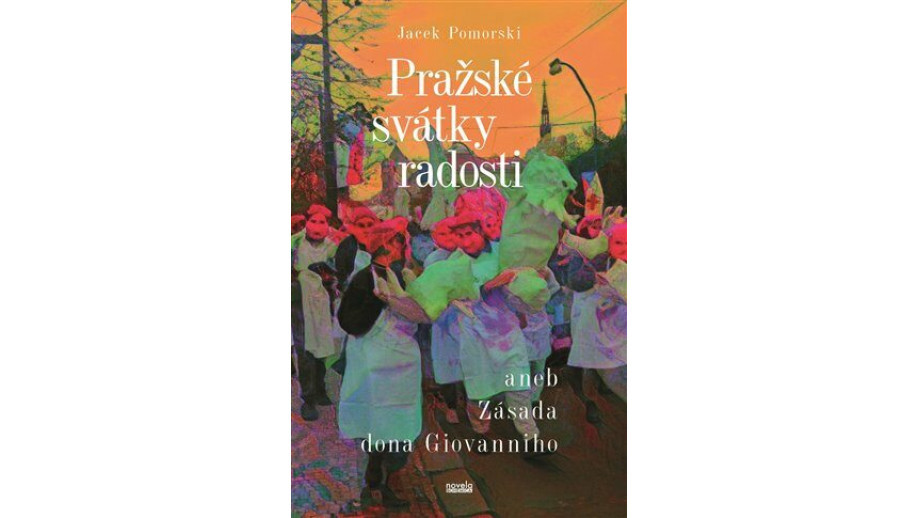 Jacek Pomorski's "Praskie święta radości" in Czech with support from the Book Institute
A translation of the novel Praskie święta radości, czyli zasada Don Giovanniego ("Prague Feast of Joy, or the Don Giovanni Principle") by Jacek Pomorski has been published in the Czech Republic. The publication of the book translated by Anna Šašková Plasová was supported by the Book Institute under the ©POLAND Translation Programme.
Pražské svátky radosti: aneb Zásada dona Giovanniho, as reads the Czech translation of the book's title, has been published by the Novela bohemica publishing house in Prague.
It is not surprising that Pomorski's novel was translated into Czech, as it is fair to say that Prague is the protagonist of the book. The author takes the reader on a whirlwind trip through the Czech capital, dreamy and, at the same time, saturated with deep knowledge of the wonderful city on the Vltava River. "I can't imagine a better and more entertaining guide to Prague and its wonderful pubs," wrote Austrian writer, journalist, and translator Martin Pollack about the book.
Little can be said about the author of the book, as the novel Prague Feast of Joy, or the Don Giovanni Principle was published under a pseudonym. As Witold Bereś wrote in the 'Kraków i świat' monthly, we know of the author "that he has written brilliant theatre scenes into the text, hence the suspicion that he has something to do with this industry".