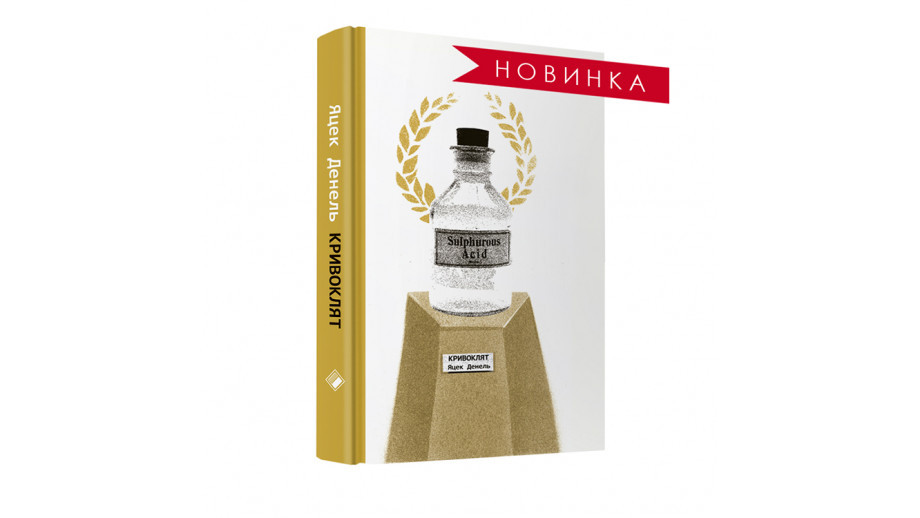 Jacek Dehnel's "Krivoklat" in Ukranian with the support of the Book Institute
A translation of Jacek Dehnel's novel Krivoklat translated by Andriy Bondar has been published in Ukraine. The publication was supported by the Book Institute as part of the ©POLAND Translation Programme.
Krivoklat was recently published by Komora publishing house in Kiev.
Jack Dehnel's Krivoklat is a pastiche of antibourgeois work by Thomas Bernhard - a story about art, love, and a man who is not afraid to oppose society, full of black humour and written in one breath.
Krivoklat, the protagonist of the novel, is a long-standing patient of mental health care institutions, hailed by the Austrian press as an "acid vandal", with a history of destroying works of art in the most famous museums in Europe.
In recent years, the Book Institute has also co-financed a number of other translations of Jacek Dehnel's prose. Thanks to the support of the Book Institute, Lala was published in Russian (translated by Jurij Tchainikov), Ukrainian (translated by Bożena Antoniak), and English (translated by Antonia Lloyd-Jones), and Matka Makryna ("Mother Makryna") appeared in Ukraine (translated by Andriy Bondar).