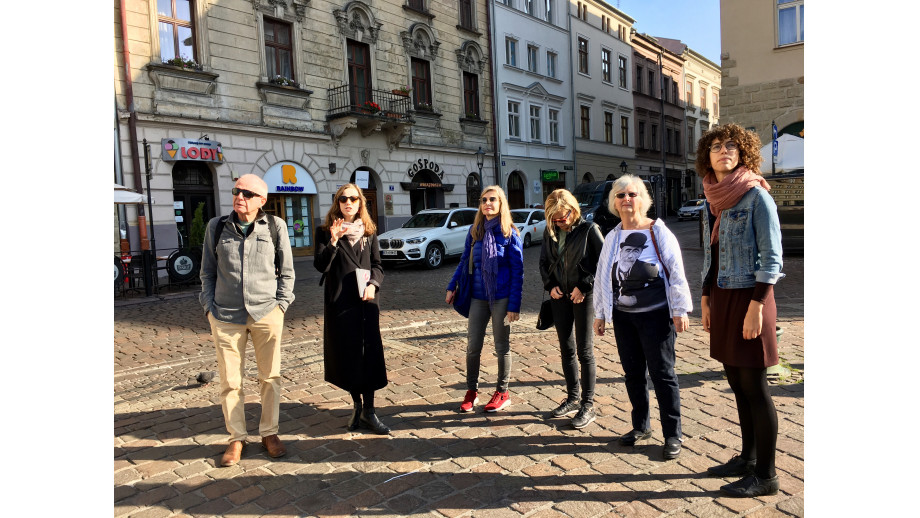 Israeli edition of the School of New Translators came to an end [report and photos]
The first edition of the project of the Book Institute, the School of New Translators, has just ended. It was addressed to translators into Hebrew before their translation debut.
Shifi Wygoda, Eva Lamed, Anna Avidov, and David Shafranek spent ten days at the Translators' Collegium of the Book Institute and under the care of the eminent translator Anat Zajdman, they honed their translation skills. The translation workshops were accompanied by a rich academic and cultural programme. The translators took part in a talk with Jakub Małecki, the author of Rdza ("Rust") translated by the participants, which was led by Dr. Katarzyna Trzeciak. The history of recent literature was presented by Dr Marta Kwaśnicka, and popular literature was discussed by Piotr Gociek.
Participants could also learn about the most important books for children, presented by Professor Grzegorz Leszczyński, and listen to a lecture on the life and work of Gustaw Herling-Grudziński, given by the director of the Book Institute, Dariusz Jaworski. The issues of comparative linguistics were presented by Prof. Maciej Tomal, and the first steps of a translator on the publishing market were discussed by Anna Rucińska from the Nurnberg Literary Agency. A visit to the Łaźnia Nowa theatre and a literary walk around Cracow with Elżbieta Foltyniak from the Cracow Festival Office completed the academic activity.
We invite you to browse the photo gallery:
Gallery