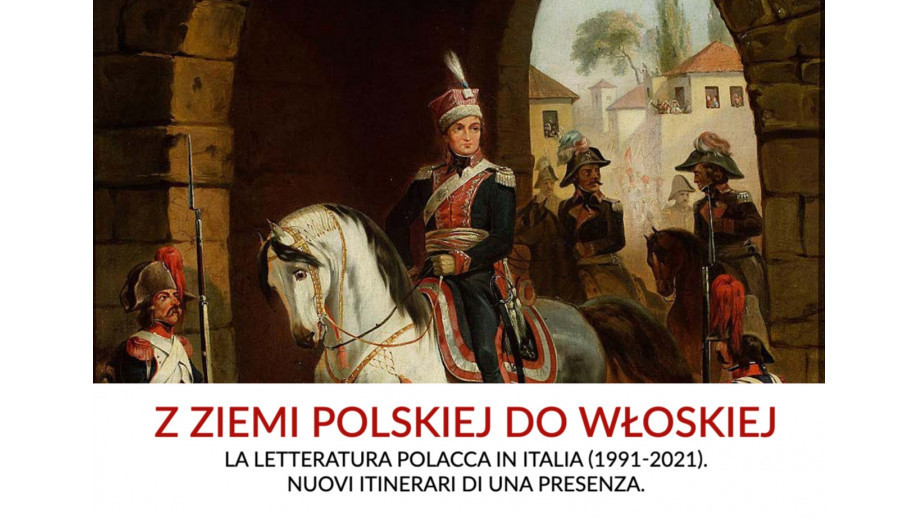 From the Polish Land to Italy. Polish literature in Italy 1991-2021. Conference in Bertinoro under the patronage of the Book Institute
On Monday, Bertinoro hosted a conference of Italian Polish scholars entitled, "From the Polish Land to Italy. Polish literature in Italy (1991-2021)", which was organised by the Polish Institute in Rome and the Faculty of Modern Languages, Literatures, and Cultures of the University of Bologna on the bicentenary of the death of Józef Wybicki. The conference was attended by representatives of the Book Institute, Director Dariusz Jaworski and Deputy Director of the Institute for Programmes, Professor Krzysztof Koehler.
International academic conference "From the Polish Land to Italy. La letteratura polacca in Italia (1991-2021). Nuovi itinerari di una presenza" was devoted to the translation and presence of Polish literature in Italy between 1991 and 2021. It was a sort of update of the compendium prepared by the Polish scholar Prof Pietro Marchesani in 1994, which included the developments up to 1990.
Polish literature scholars from Poland and Italy were invited to deliver lectures. The lectures and presentations, based on exhaustive bibliographical studies, presented the most interesting aspects of the Italian reception of particular phenomena and genres of Polish literature (poetry, Wisława Szymborska's works, prose, literary fiction, reportage, drama, children's literature, etc.) from a translational, sociological, and comparative perspective. The conference was attended by the Book Institute director Dariusz Jaworski and deputy director Professor Krzysztof Koehler, who presented programmes for the promotion of Polish literature abroad.
The event was organised in the year of Jozef Wybicki, one of the most eminent representatives of the Enlightenment, humanist, lawyer, educator, geographer, MP, senator, dramatic writer, who is now known above all as the author of the words of the "Song of the Polish Legions in Italy", later the Polish national anthem. Józef Wybicki has been chosen by the Sejm of the Republic of Poland as one of the Patrons of 2022. This year marks the bicentenary of his death and the 225th anniversary of the text of the "Dabrowski's Mazurka".
Speakers included Dr Leonardo Masi, Dr Francesco Cabras, Prof Andrea De Carlo, Prof Alessandro Amenta, Dr Dario Prola, Dr Nadzieja Bąkowska, and Dr Lorenzo Costantino.
The event was held under the patronage of the Book Institute and the Italian Association of Polonists (Associazione Italiana Polonisti).