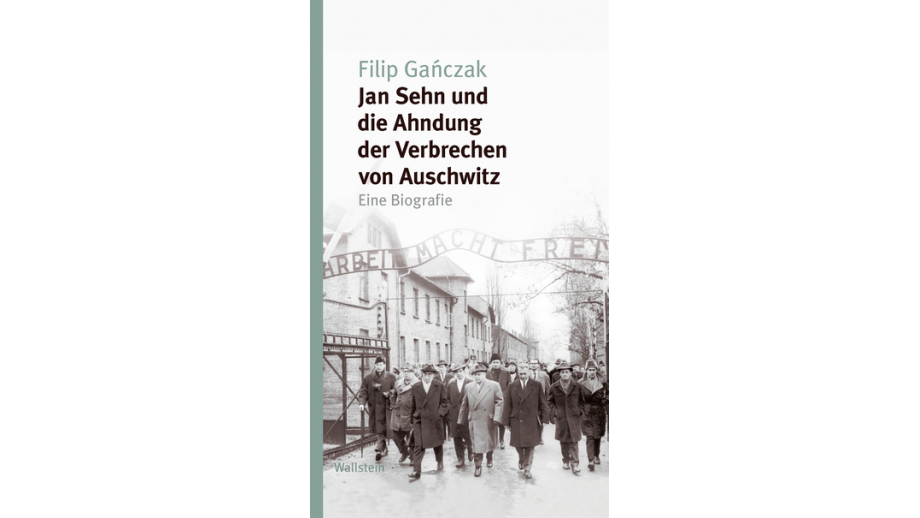 Filip Gańczak's "Jan Sehn. Tropiciel nazistów" in German with the support of the Book Institute
A translation of the book Jan Sehn. Tropiciel nazistów ("Jan Sehn. Tracking the Nazis") by Filip Gańczak has been published in Germany. The publication of the book translated by Lothar Quinkenstein was supported by the Book Institute as part of the ©POLAND Translation Programme.
The book Jan Sehn und die Ahndung der Verbrechen von Auschwitz, as reads the title of the German edition, was published by the Wallstein Verlag publishing house in Göttingen.
Jan Sehn was not a prisoner of concentration camps and did not personally experience German repression. During the war, he held a modest position in a restaurateurs' association. Yet it was he, a descendant of German colonists settled in Galicia, who, after 1945, became an eminent expert on Auschwitz and the driving force behind Poland's reckoning with the Nazi occupation. As chairman of the District Commission for the Investigation of German Crimes in Krakow, he interrogated the leading Nazi criminals handed over to Poland: Amon Göth, Rudolf Höss, Maria Mandl. Although he later declared himself to be against the death penalty, he helped send many executioners bearing the swastika symbol to the gallows. He even found evidence in ruins and waste bins. He reached out in an unconventional way to witnesses who had survived the horrors of the concentration camps. He knew how to talk to everyone: the communist authorities of the People's Republic of Poland, military officials from the USA, and prosecutors from West Germany. He devoted twenty years of his prematurely interrupted life to tracking down the Nazis.
Filip Gańczak draws a fascinating portrait of Professor Jan Sehn by searching for his traces not only in Polish and German archives, but also by visiting numerous places associated with the book's protagonist - from his hometown Tuszów Mały to Frankfurt am Main.
Lothar Quinkenstein has also translated, among other titles, Uchodźcy ("Refugees") by Henryk Grynberg, his collection of essays Prawda nieartystyczna ("The Non-Artistic Truth") and Żydowska wojna i zwycięstwo ("The Jewish War and the Victory", together with Vera Cerny), as well as Brigida Helbig's Anioły i świnie ("Angels and Pigs"), and Olga Tokarczuk's Opowiadania bizarne ("Tales of the Bizarre"). All the aforementioned books were published with the support of the Book Institute.