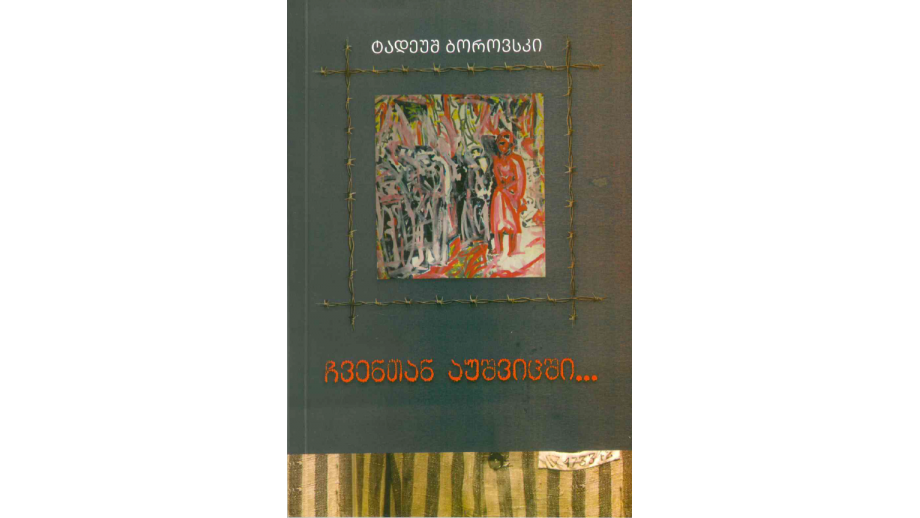 Borowski's "U nas w Auschwitzu" in Georgian with the support of the Book Institute
A selection of Tadeusz Borowski's short stories U nas w Auschwitzu ("Here in Our Auschwitz") has been published in Georgia. The translation by Katja Wolters was supported by the Book Institute as part of the ©Poland Translation Programme.
The Georgian edition of Borowski's now-classic texts, which were first published in 1947, was published by the Tbilisi-based Bakmi publishing house.
The translator of the book, Katja Wolters, received the prestigious Georgian Saba Literary Award this year for her translation of Olga Tokarczuk's Księgi Jakubowe ("The Books of Jacob") into Georgian. The translator's 'titanic work, talent, taste, and sense of language' were acknowledged.