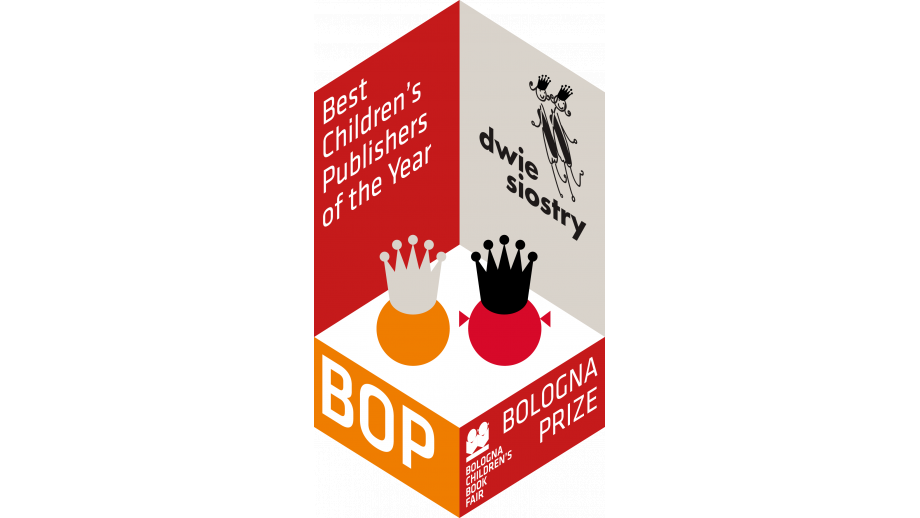 Bologna Prize for the Best Children's Publishers of the Year for Dwie Siostry
The Bologna Children's Book Fair, the world's largest book fair for young people, began on a high note for the Polish children's book community. The Polish Dwie Siostry Publishers was given the Bologna Prize for the Best Children's Publishers of the Year.

Premio BOP – Bologna Prize for the Best Children's Publisher of the Year – is the most prestigious award for children's book publishers in the world, presented annually to the finest publishers from the six continents.

The full list of winners is available here: https://bit.ly/2E0XmSR

About the Publishing House

Dwie Siostry Publishers is a small Warsaw publishing house for children, known to readers as the publishers of H.O.U.S.E., Maps, Bees, and many other bestselling works of literature for young readers. Dwie Siostry's books have triumphed not only in Poland, but also in over forty countries around the world, where their foreign translations have appeared. Maps by Aleksandra and Daniel Mizieliński has been translated into nearly thirty languages and published in forty countries, with a joint print run of over three million copies, becoming the biggest Polish publishing success story of the last few decades.

In our catalogue, the finest traditions meet innovation: we refresh classic titles and works by the masters of Polish illustration, and we promote young, talented artists, releasing pioneering book designs on the Polish market.

Over our twelve years of existence, we have managed to create a vivid persona, valued both by readers and by professionals from the book and publishing industry. From the very beginning, we have paid special attention to the aesthetic, content, and editorial quality of our books. We make every effort to meet the highest standards, and the numerous distinctions and awards we regularly receive show that our work is paying off.