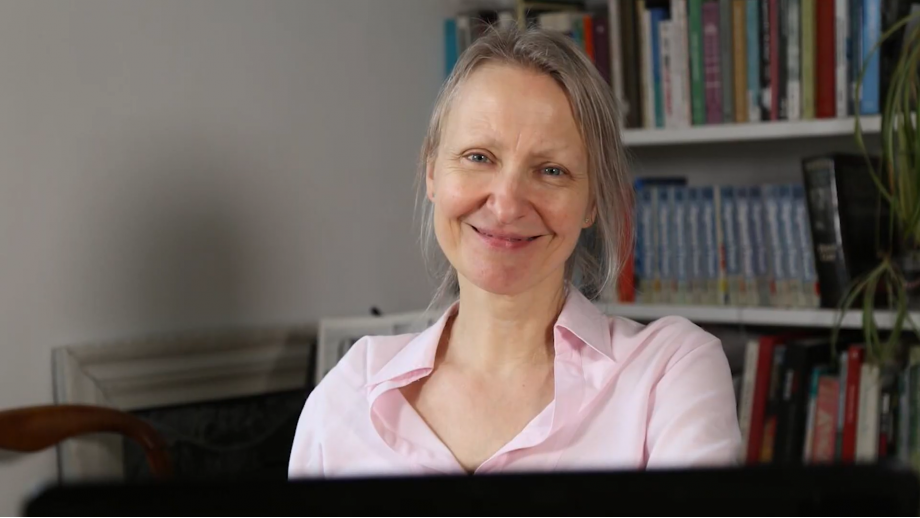 Anna Zaranko receives the Found in Translation Award – interview and laudation
The Polish Book Institute, the Polish Cultural Institute in London, and the Polish Cultural Institute in New York awarded the 2020 Found in Translation Award to Anna Zaranko for her translation of The Memoir of an Anti-hero by Kornel Filipowicz, published by Penguin Modern Classics in 2019.
Here you can watch the laudation by Marta de Zuniga (Polish Cultural Institute in London) and an interview with the author:
Anna Zaranko was born in England to Polish parents. She took a First Class degree in Russian from the University of Durham and went on to hold two British Council scholarships at the Jagiellonian University in Krakow. She did research towards a D.Phil. in Polish literature at Oxford University (where she was also an assistant editor at POLIN – a journal of studies in Polish Jewry) but moved into publishing, alongside freelance editing, writing, reviewing, and translating (from Polish, Russian, and French). In 2015, she was an American Literary Translators' Association Mentee, working with Bill Johnson.
She is currently working on Władysław Reymont's Chłopi (The Peasants), short stories by Kornel Filipowicz, and Julia Fiedorczuk's Pod Słońcem (Under the Sun). Her other translations include A Portrait of the Provinces by Jacenty and Katarzyna Dędek (2020), When They Come in Our Dreams by Kornel Filipowicz (Przekrój Magazine, 2019), Medulla by Julia Fiedorczuk (Przekrój Magazine, 2019), Warsaw Ghetto Diary and Letters by Janusz Korczak (Vallentine Mitchell Publishers, 2018), Julia Fiedorczuk's The Midden (Dalkey Archive's Best European Fiction 2018), Moss (Asymptote Journal, 5 June 2018), and War (Words Without Borders, February 2017), The Doll by Bolesław Prus (original translation by David Welsh, revised by Dariusz Tołczyk and Anna Zaranko, Central European University Press, 1996), and short stories by Hanna Krall and Urszula Benka (Storm: Writing from East and West, 1991-1992).
PREVIOUS WINNERS:
2019 – Madeline G. Levine for Collected Stories by Bruno Schulz (Northwestern University Press, 2018)
2018 – Jennifer Croft for Flights by Olga Tokarczuk (Fitzcarraldo Editions (UK) and Riverhead Books (US), 2017)
2017 – Piotr Florczyk for Building the Barricade by Anna Świrszczyńska (Tavern Books, 2016)
2016 – Bill Johnston for Twelve Stations by Tomasz Różycki (Zephyr Press, 2015)
2015 – Ursula Phillips for Choucas by Zofia Nałkowska (Northern Illinois University Press, 2014)
2014 – Philip Boehm for Chasing the King of Hearts by Hanna Krall (Peirene Press, 2013)
2013 – Antonia Lloyd-Jones for the entirety of her translating output in 2012: Paweł Huelle's Cold Sea Stories (Comma Press), Jacek Dehnel's Saturn (Dedalus Press), Zygmunt Miłoszewski's A Grain of Truth (Bitter Lemon Press), Artur Domosławski's Ryszard Kapuściński, A Life (Verso Books), Wojciech Jagielski's The Night Wanderers (Seven Stories & Old Street Publishing), Andrzej Szczeklik's Kore: On Sickness, the Sick and the Search for the Soul of Medicine (Counterpoint Press), Janusz Korczak's Kaytek the Wizard (Urim Publications/Penlight Press)
2012 – Joanna Trzeciak for Sobbing Superpower by Tadeusz Różewicz (W. W. Norton & Company, 2011)
2011 – Clare Cavanagh and Stanisław Barańczak for Here by Wisława Szymborska (Houghton Mifflin Harcourt, 2010)
2010 – Danuta Borchardt for Pornografia by Witold Gombrowicz (Grove Press, 2009)
2009 – Antonia Lloyd-Jones for The Last Supper by Paweł Huelle (Serpent's Tail, 2008)
2008 – Bill Johnston for New Poems by Tadeusz Różewicz (Archipelago Books, 2007)