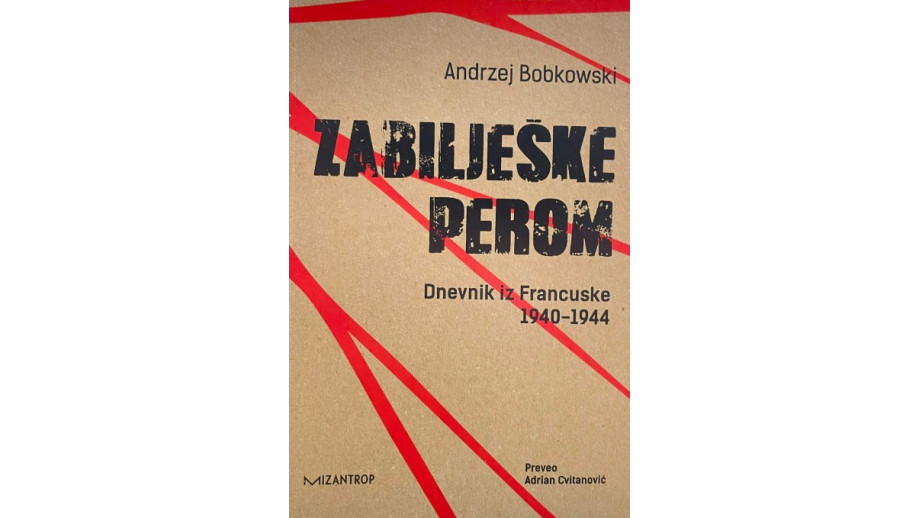 Andrzej Bobkowski's "Szkice piórkiem" in Croatian with the support of the Book Institute
A translation of Andrzej Bobkowski's Szkice piórkiem ("Wartime Notebooks") was published in Croatia. The translation of the book by Adrian Cvitanović was supported by the Book Institute as part of the ©POLAND Translation Programme.
The book was published by the Mizantrop publishing house. The Croatian title of the book reads Zabilješke perom.
Wartime Notebooks is a diary that Andrzej Bobkowski, aged just under thirty, wrote in 1940-44, while staying in France under German occupation. The unique notes feature astonishingly accurate political assessments, razor-sharp daily observations, interesting cultural and social diagnoses, and a fascinating description of life in France under German occupation, which was, after all, very different from the occupation of Poland. What remains in the memory of most readers, however, is above all the author's picturesque description of a bike journey through France in the summer of 1940 after the Germans entered Paris.
Wartime Notebooks was first published in 1957 by the Literary Institute in Paris and remained virtually unknown in Poland for years, as censorship ruled out their publication in the People's Republic of Poland. The situation only changed after 1989. Today, Bobkowski's diary is regarded as one of the classic works of 20th century Polish émigré literature.