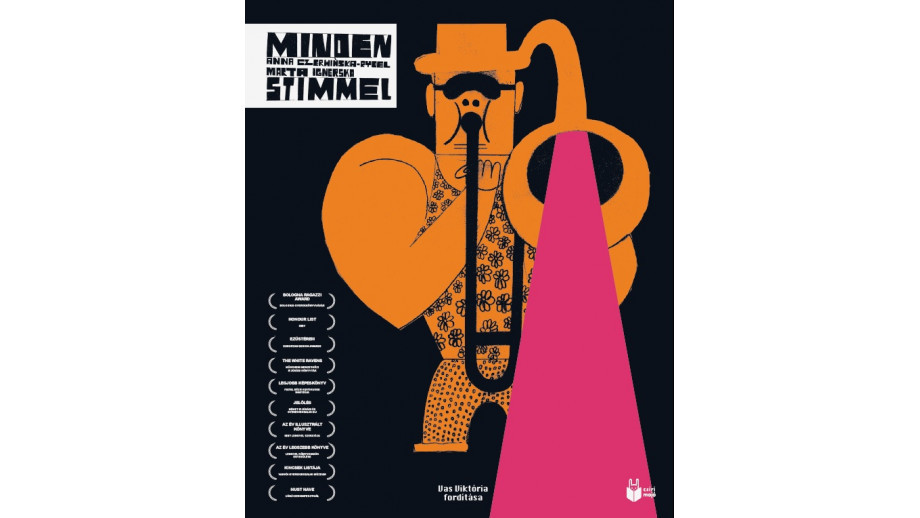 "Wszystko gra" by Anna Czerwińska-Rydel and Marta Ignerska in Hungarian with the support of the Book Institute
A translation of the book Wszystko gra ("In Tune") by Anna Czerwińska-Rydel with illustrations by Marta Ignerska has been published in Hungary. The publication of the book translated by Viktória Kellermann was supported by the Book Institute as part of the ©POLAND Translation Programme.
The book was published by the Csirimojó Kulturális Egyesület publishing house, which specialises in children's literature.
How is it possible that from the apparent chaos of sounds produced by the various instruments in the orchestra, beautiful music eventually emerges? This is what the book In Tune by Anna Czerwińska-Rydel and Marta Ignerska is about. In addition, somewhat incidentally, the title makes the youngest readers familiar with orchestral music, answering questions such as "who is a concertmaster?" or " which instruments exactly are included in a symphony orchestra?".
Anna Czerwińska-Rydel is a musician and educator by profession and likes to use her knowledge as an author of radio programmes and books for younger readers (and she has several dozen of them to her name). Her other best-known books include Wielki Karol i mały Lolek ("Big Charles and Little Charlie", with Ewa Poklewska-Koziello), Moc czekolady. Opowieść o Wedlach i czekoladzie (The Power of Chocolate. A Tale of Wedel and Chocolate"), W poszukiwaniu światła. Opowieść o Marii Skłodowskiej-Curie ("Searching for Light. A Story about Maria Skłodowska-Curie", with Dorota Łoskot-Cichocka), and Listy w butelce. Opowieść o Irenie Sendlerowej ("Lists in a Bottle. A Story about Irena Sendler").
Marta Ignerska is an artist, designer, illustrator, cartoonist, graphic designer, and book designer. She has created books such as Świat Lema ("The World of Lem", in which she illustrated quotes from Lem's most important works) and Granny Knits (with Uri Orlev).