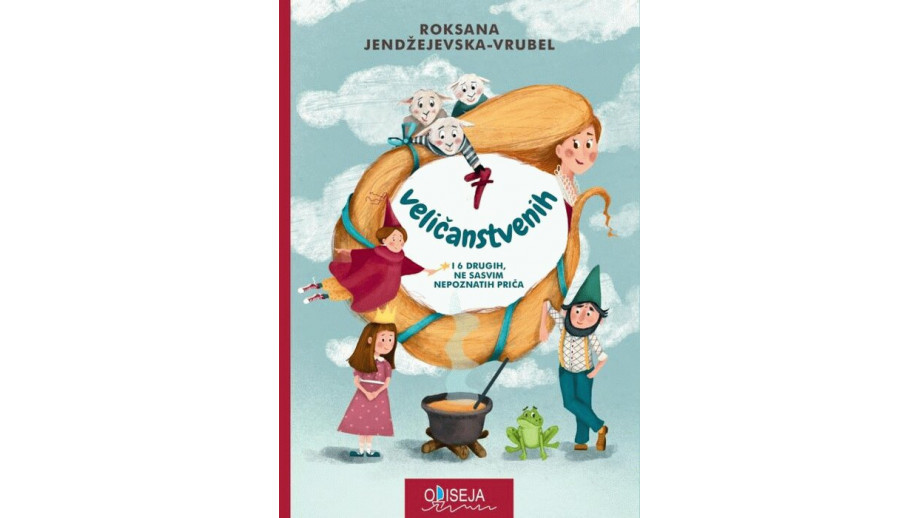 "Siedmiu Wspaniałych" by Roksana Jędrzejewska-Wróbel in Serbian with the support of the Book Institute
A translation of the children's book Siedmiu Wspaniałych i sześć innych, nie całkiem nieznanych historii ("The Magnificent Seven and Six Other Not-Quite-Unknown Stories") by Roksana Jędrzejewska-Wróbel has been published in Serbia. The publication of the book translated by Mila Gavrilović was supported by the Book Institute as part of the ©POLAND Translation Programme.
Translated into Serbian, the title of the book reads Sedam veličanstvenih i šest drugih, ne sasvim nepoznatih priča. It was published by the Odiseja publishing house.
The Magnificent Seven and Six Other Not-Quite-Unknown Stories is a collection of seven stories with a therapeutic purpose. They are based on well-known tales but also contain references to contemporary reality, which young readers are well familiar with. Parents' divorce, an older pupil who is a bully, pressure to look beautiful - these are just some of the issues addressed in this book that children face on a daily basis.
Roksana Jędrzejewska-Wróbel is a well-known Polish writer, creating books for children and young people; she also holds a PhD in literary studies and is the author of theatrical plays and film scripts. She has collaborated, among others, with the magazines "Dziecko", "Świerszczyk", and "Miś", as well as with the editors of the public Polish Television and the children's editors of the Polish Radio. She has received numerous nominations and awards for Polish authors of children's literature. She has also been awarded the bronze Medal for Merit to Culture - Gloria Artis.
She is the author of several books, including Królewna ("The Princess") and Kosmita ("The Spaceman"). Her latest book entitled Stan splątania ("State of Entanglement") was extremely well received by readers and critics and was awarded the Hestia 2022 Literary Journey Award.