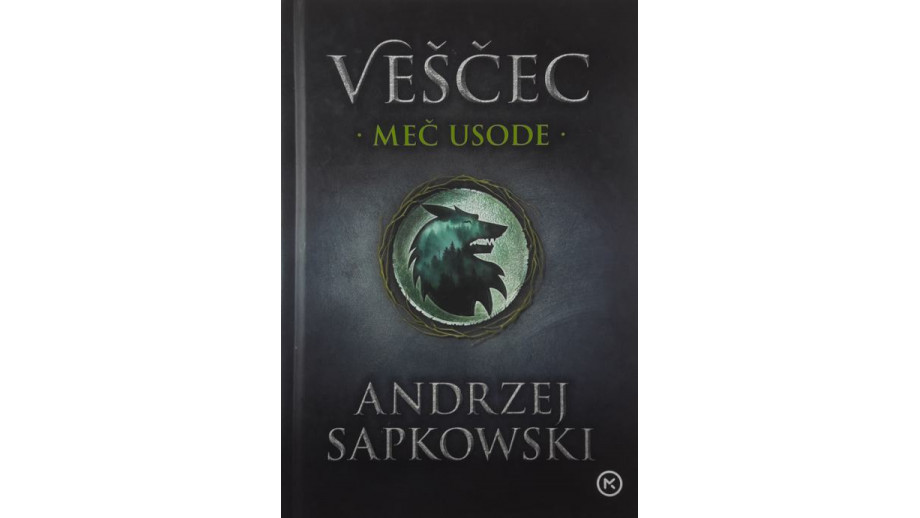 "Miecz przeznaczenia" by Andrzej Sapkowski in Slovenian with the support of the Book Institute
A translation of Andrzej Sapkowski's short story collection Miecz przeznaczenia ("Sword of Destiny") has been published in Slovenia. The translation of the book by Klemen Pisk was supported by the Book Institute as part of the ©POLAND Translation Programme.
The book was published by the Mladinska knjiga založba publishing house. Translated into Slovenian, the title of the volume reads Meč usode. This is the second volume of Andrzej Sapkowski's short stories translated into Slovenian - earlier, Zadnja želja (Ostatnie życzenie ["The Last Wish"]), also translated by Klemen Pisk, was published by the same publishing house.
Sword of Destiny is a volume of short stories by Andrzej Sapkowski about the famous witcher Geralt of Rivia, which includes the following stories: The Bounds of Reason, A Shard of Ice, Eternal Flame, A Little Sacrifice, Sword of Destiny, and Something More. Together with the short stories from the volume Ostatnie życzenie ("The Last Wish"), they form the introduction to the five-volume Witcher saga, but they can also be read successfully on their own.
Andrzej Sapkowski is one of the most eminent Polish fantasy writers, author of the books about the Witcher Geralt, as well as, among others, the so-called Hussite trilogy, which includes the novels Narrenturm ("The Tower of Fools"), Boży bojownicy ("Warriors of Gods"), and Lux perpetua ("Light Perpetual"). Thanks to CD Projekt Red studio's adaptation of The Witcher's adventures into computer games, his work is known and admired around the world.