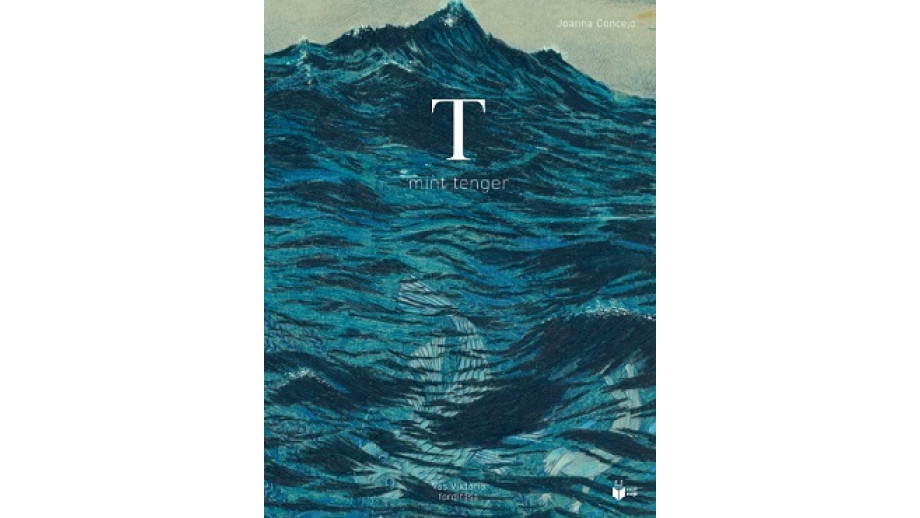 "M jak morze" by Joanna Concejo in Hungarian with the support of the Book Institute
A translation of Joanna Concejo's book M jak morze ("S stands for the Sea") has been published in Hungary. The publication of the translation by Viktória Vas was supported by the Book Institute as part of the ©POLAND Translation Programme.
The book T mint tenger, as reds the title of the Hungarian translation of the book, was published by the Csirimojó Kulturális Egyesület publishing house in Budapest.
S stands for the Sea is a subtle and intimate story, touching the most tender heartstrings. With each successive page, we enter further and further into S.'s story, listening to their mystery while descending into our own inner depths. Concejo talks about anger, pain, joy and hope, identity, and the search for oneself.
As part of the ©POLAND Translation Programme, the Book Institute has also supported numerous translations of another book by Joanna Concejo, Zgubiona dusza ("The Lost Soul"), co-authored with Olga Tokarczuk. The Lost Soul has been translated into such languages as Danish (translated by Hanne Lone Tønnesen), Czech (translated by Barbora Doležalova), French (translated by Margot Carlier), Hungarian (translated by Viktória Kellermann), Catalan (translated by Xavier Farré), Bulgarian (translated by Silvia Borisova), Spanish (translated by Xavier Farré), and English (translated by Antonia Lloyd-Jones).