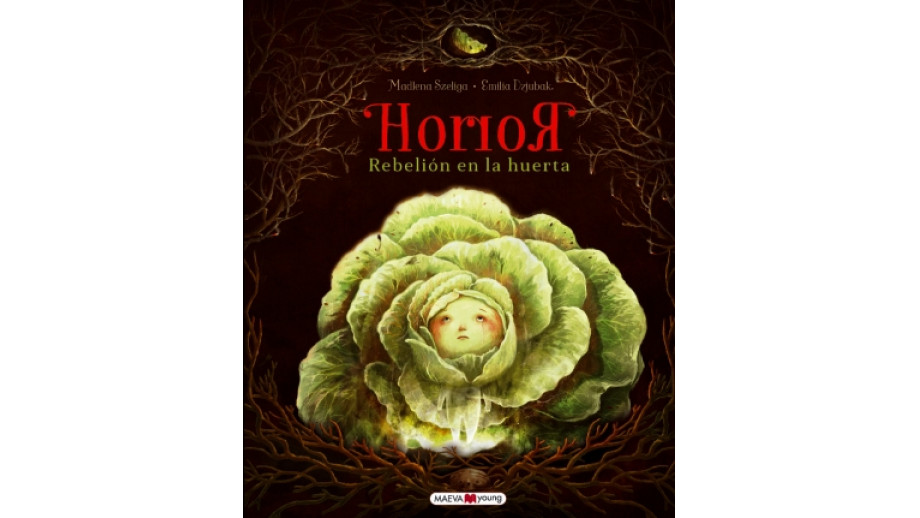 "Horror" by Madlena Szeliga and Emilia Dziubak in Spanish with the support of the Book Institute
In Spain, the translation of Madlena Szeliga's Horror, illustrated by Emilia Dziubak, has been recently published. The book was translated by Karolina Jaszecka. The publication was supported by the Book Institute as part of the ©POLAND Translation Programme.
Horror was published by the Madrid-based Maeva publishing house.
What if a strawberry had feelings? Would you hesitate to throw it into a blender? Is it really ethical to peel potatoes? Is shredding cabbage heads remorseful? Horror by Madlena Szeliga is a gem of a humorous book with unique, authorial illustrations by Emilia Dziubak, who shows her readers a completely new face. It was created not to scare (well, maybe a little!), but to exercise imagination and play with everyday life.
Two other translations by Karolina Jaszecka have been recently published with the support of the ©Poland Translation Programme: Justyna Bednarek's Banda czarnej frotté. Skarpetki powracają ("Black Terry Sock Gang. Socks Are Back") illustrated by Daniel de Latour and Marta Maruszczak's Co tam słychać, czyli dziwne dźwięki z głębi ciała ("The Sounds Inside. Strange Noises from Within the Body") illustrated by Artur Gulewicz.