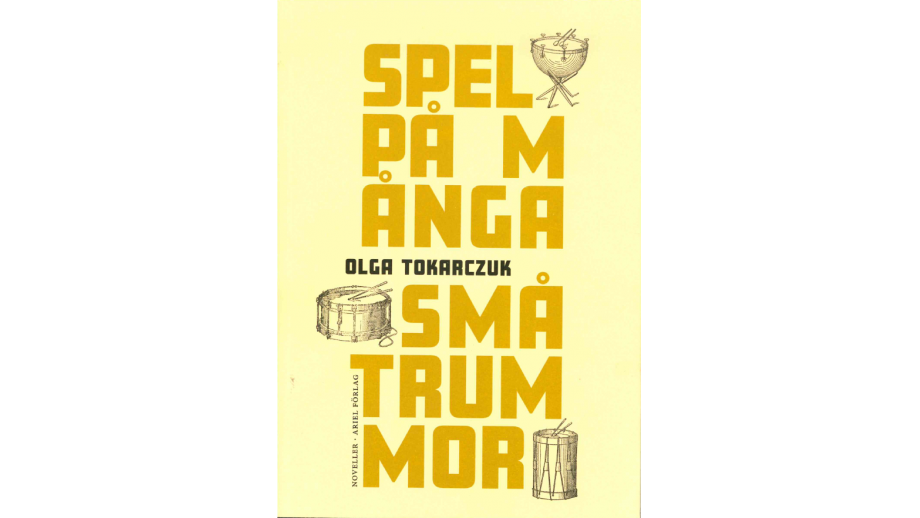 "Gra na wielu bębenkach" by Olga Tokarczuk in Swedish with the support of the Polish Book Institute
In Sweden, a translation of Gra na wielu bębenkach ("Playing on Many Drums") was published. The book was translated by Jan Henrik Swahn. The publication of the collection of short stories by Olga Tokarczuk was supported by the Book Institute as part of the ©POLAND Translation Programme.
Spel på många små trummor, which is the title of the Swedish edition of Playing on Many Drums, has been recently published by the Ariel Skrifter 64 publishing house in Linderöd. Before this, in Sweden, only selected short stories from this collection were published.
Playing on Many Drums is, as Karol Maliszewski wrote, 'a beautiful, polyphonic story which it is difficult to put down'. Behind the veil of everyday life, the author always sees something that destroys order and is disturbing. We discover this in an intriguing story about a crime stories reader, in an eloquently written historical apocrypha or in a miniature about an English professor who arrives in Warsaw on December 12, 1981 and wakes up the next day in a foreign and incomprehensible land... Each of the stories contained in the book revives, reformulates, or saves the richness of short form in a diverse, often surprising way.
Jan Henrik Swahn is a well-known promoter of Olga Tokarczuk's work - Playing on Many Drums is his seventh translation of a book by this Polish writer.
In the last three years, the Book Institute has supported several translations of Olga Tokarczuk's books, including the translation of Flights awarded with the prestigious Man Booker Prize.