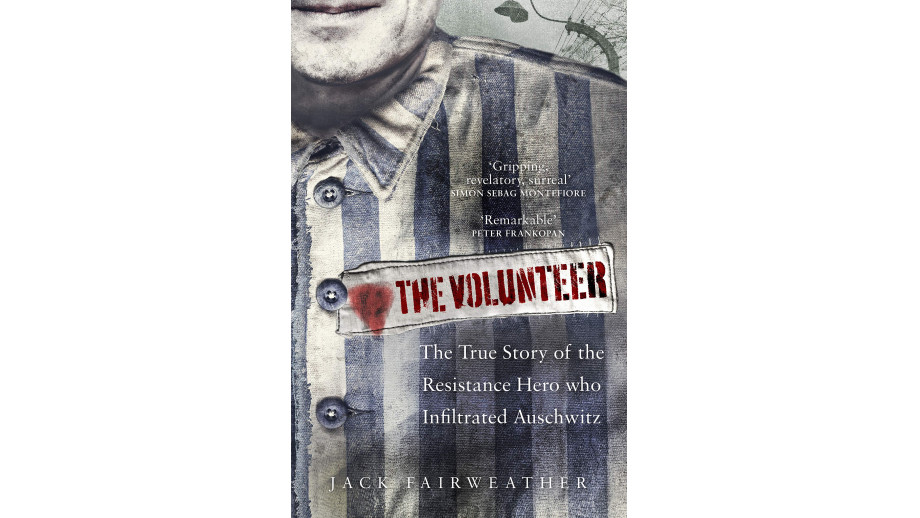 Witold Pilecki's biography receives the Costa Book Award for the best biography
On Monday, the biography of cavalry captain Witold Pilecki, entitled "The Volunteer" by the British writer Jack Fairweather was awarded the Costa Book Award for 2019 in the biography category.
The Volunteer: The True Story of the Resistance Hero who Infiltrated Auschwitz, published in June, tells the story of cavalry captain Pilecki and his time in the Nazi German death camp Auschwitz.
"I stumbled across this historical figure and wanted to know more. When he arrived at the camp in 1940, it was a brutal place for political prisoners and he witnessed the steps of the Nazis arriving at the final solution. He smuggled messages out to London, and this book covers why we did nothing," said Fairweather about his book.
Jack Fairweather, 40, from Wales, is a writer and journalist; he was, among others, the head of the office of the British Daily Telegraph in Baghdad and a photojournalist for the American Washington Post in Afghanistan. He has previously written two other books: books, "The Good War" and "The War of Choice", about the wars in Afghanistan and Iraq.
Since 1971, the Costa Book Awards have been awarded to books written in English by writers living in the UK or Ireland. They are currently awarded in five categories - novel, first novel, biography, poetry, and children's book - after which, the book of the year is selected from among the winners of these categories.
This year's winners of four other categories include: Jonathan Coe, the author of the book "Middle England" (novel), Sara Collins, the author of the book "The Confessions of Frannie Langton" (first novel), Mary Jean Chan, the author of the volume "Fleche" (poetry), and Jasbinder Bilan, the author of the book "Asha and the Spirit Bird" (children's book).
Thanks to the triumph in its category, The Volunteer also has a chance to win the main prize: Costa Book of the Year, that is winning one of the most prestigious literary competitions in the UK. The title of Costa Book of the Year for 2019 - together with a prize of £30,000 - will be awarded on 28th January.