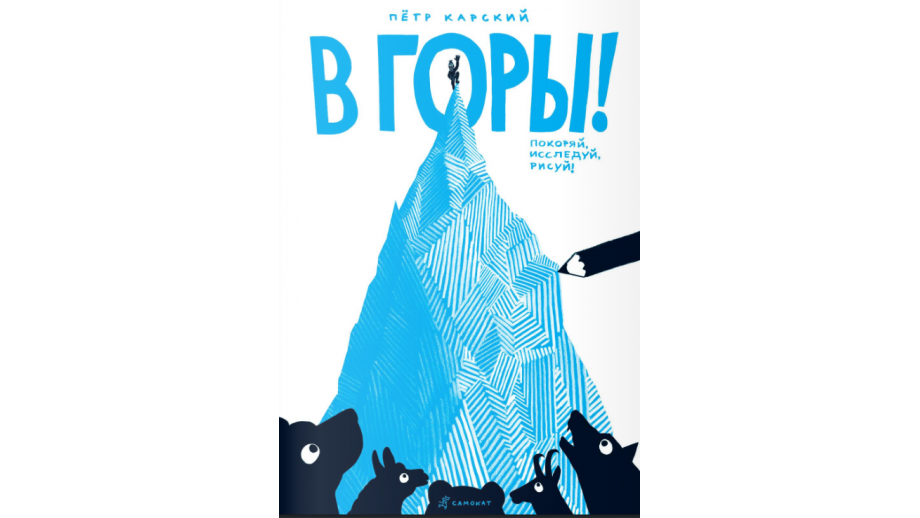 "W góry!" by Piotr Karski in Russian with the support of the Polish Book Institute
In Russia, the translation of W góry ("To the Mountains!") was published. The book was translated by Irina Szestopalowa. The publication of the work by Piotr Karski was supported by the Book Institute as part of the © POLAND Translation Programme.
W góry! has been recently published by Samokat Publishing House in Moscow.
W góry! is a sketch guidebook, which, by means of artistic tasks and activity ideas, conveys a great deal of knowledge about the mountains. You can learn where they come from, how they grow, and how they change. It is also an opportunity to visit mountain peaks, glaciers, and caves, track down wolves, bears, snow panthers, and perhaps even the Yeti. The book reveals the secrets of mountain forests and mountain vegetation, allows the reader to get acquainted with mountaineers from all over the world, see their clothes and houses, as well as learn to read maps, plan hiking routes, and find one's bearings in mountain environments. The most persevering will also learn how to conquer Mount Everest.
Piotr Karski, a designer, illustrator, and author of children's books, thanks to the support of the Book Institute, has recently taken part in the White Ravens festival organised by the Jugenndbibliothek in Munich and all over Bavaria.