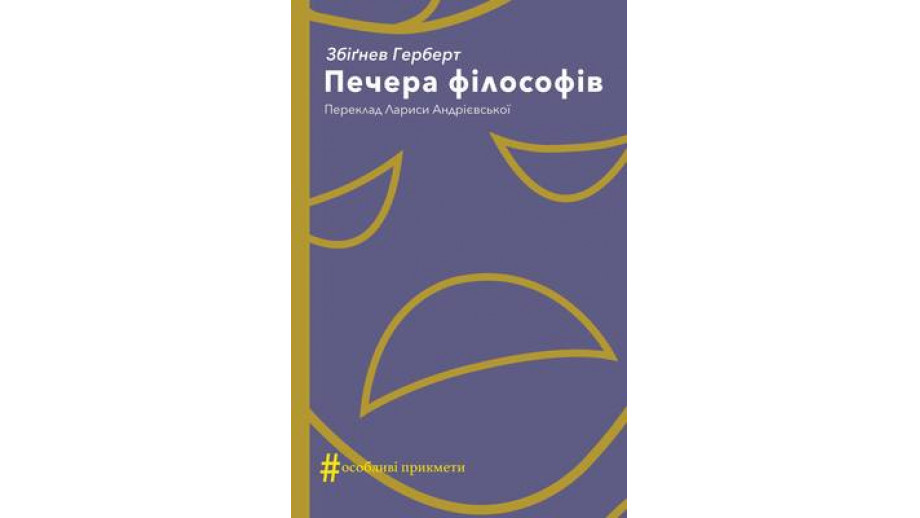 Ukrainian translation of Zbigniew Herbert's "Jaskinia filozofów" with the support of the Book Institute
A translation of Zbigniew Herbert's drama Jaskinia filozofów ("The Cave of Philosophers") has been published in Ukraine. The book was translated by Łarysa Andrijewska. The publication was supported by the Book Institute as part of the ©POLAND Translation Programme.
The book Печера філософів, as reads the title of the Ukranian edition of The Cave of Philosophers, has been published by Anetta Antonenko Publishers in Kiev.
The Cave of Philosophers is a poetic drama by Zbigniew Herbert written in 1956 (first published in Twórczość monthy, 1956, no. 9). The play is set in Athens at the time of Socrates and depicts the last three days of the Greek philosopher's life. Herbert adopted the main theme of the work from Plato's Dialogues (especially Phaedo and Crito) but constructed an image of Socrates that differed from the classical one. The protagonist of Herbert's drama maintains the ethical stance of the Greek philosopher, i.e. accepts an unjust sentence, rejects the temptation to escape from prison, and drinks the hemlock with dignity. Unlike the historical Socrates, however, he is experiencing a philosophical crisis. For a few dozen hours before his death, he finds out that the doctrine he proclaimed, contained in the equation "wisdom = good = happiness", does not stand the test of life. Socrates is visited by the Emissary of the Council who, using Socrates' own method of arriving at the truth, proves him false, and the consequence of his reasoning is evil, which jolt the philosopher. In turn, Socrates' disciples convince the master that wisdom cannot change destiny and knowledge cannot alleviate human fear. Council emissary's false proof is faced with Socrates' silence. In contrast, the response to the students' arguments will be the philosopher's call to seek order in the world and not to confront its mystery. In the Cave, poetry is the proper tool for exploring this mystery, and perhaps the source of salvation from evil and fear. It is through lone monologues of great lyrical charge that Herbert's Socrates probes the abysses of evil (the inner struggle with Dionysus) and reveals the transcendent dimension of human existence (the prayer to a nameless god with features of Apollo and Christ). In this way, he prepares himself for death, which he will accept in peace.
The preview of The Cave of Philosophers directed by Noemi Korsan took place on the stage of the Dramatic Theatre in Warsaw in February 1961 (directing diploma of PWST [The State College of Acting] graduates).
With the support of the ©POLAND Translation Programme, Łarysa Andrijewska translated, among other titles, Dorota Masłowska's Wojna polsko-ruska ("White and Red", Kharkiv 2006), Bolesław Prus's Opowiadania i nowele ("Short Stories. Selections", Kiev 2017), and Paweł Huelle's short story collection Mercedes-Benz (Kiev, 2020).