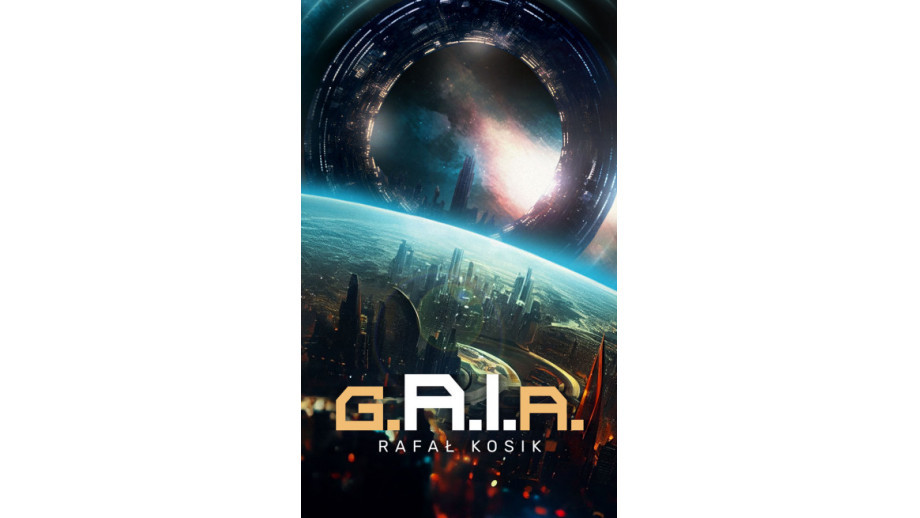 The Book Institute supported the translation of Rafał Kosik's novel "Różaniec" into Hungarian
A translation of Rafał Kosik's Różaniec ("Rosary") has been published in Hungary. The novel was translated by Istvan Nemere. The publication of the book was supported by the Book Institute as part of the ©POLAND Translation Programme.
The novel, whose translated title in Hungarian reads "G.A.I.A.", was published by the Metropolis Media Group.
The Rosary is Rafał Kosik's acclaimed science fiction novel, which combines the characteristics of a dystopia, thriller, and political novel with the plot set in the distant future. In 2018, The Rosary was awarded the Janusz A. Zajdel Award and the Jerzy Żuławski Literary Award, which are the most important Polish accolades awarded to authors of fantasy literature.
Rafał Kosik is currently one of the most popular Polish authors of fantasy literature. He is the author of four novels intended for adults (Mars, Vertical, Kameleon ["The Chameleon"], and The Rosary), three volumes of short stories, as well as more than twenty novels for younger readers comprising two series - Felix, Net i Nika ("Felix, Net and Nika", for young adults) and Amelia i Kuba ("Amelia and Kuba", for children). His books have been translated into Ukrainian, Hungarian, German, Czech, and Lithuanian, among other languages.