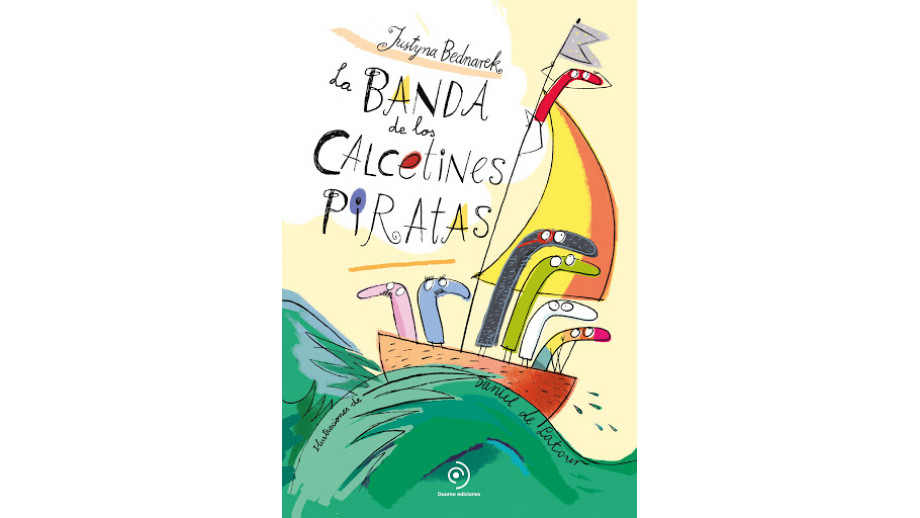 The Book Institute supported the Spanish translation of "Banda czarnej frotté. Skarpetki powracają" by Justyna Bednarek
In Spain, the translation of Justyna Bednarek's Banda czarnej frotté. Skarpetki powracają ("Black Terry Sock Gang. Socks Are Back"), illustrated by Daniel de Latour, has been published. The book was translated by Karolina Jaszecka. The publication was supported by the Book Institute as part of the ©POLAND Translation Programme.
The book La banda de los calcetinas piratas, as reads the Spanish title of the book, had been published by the Duomo Ediciones publishing house in Barcelona.
In the previous adventures of the Socks, who go missing in unexplained circumstances in the laundry, readers had the opportunity to learn where they ended up and what events they were involved in. This time, Joanna Bednarek tells the adventure of a lost sock, which leaves the house through a hole under the washing machine and goes to the sea. It's a black terry sock that refused to end up in the trash can. It enlists on a ship and with the help of a spider - otherwise very friendly and nice – it gets on the ship's lifeboat and intends to sail around the world in it. It keeps a ship's log and gathers around itself more members of the titular "Black Terry Sock Gang."
The carefree sailing ends when a mysterious figure starts following the gang. Who or what is it, and does it threaten the black sock in any way?
With the support of the Book Institute's ©POLAND Translation Programme, the Czech, Spanish, and Italian translations of Niesamowite przygody dziesięciu skarpetek ("Incredible Adventures of Ten Socks"), among other things, were also published.