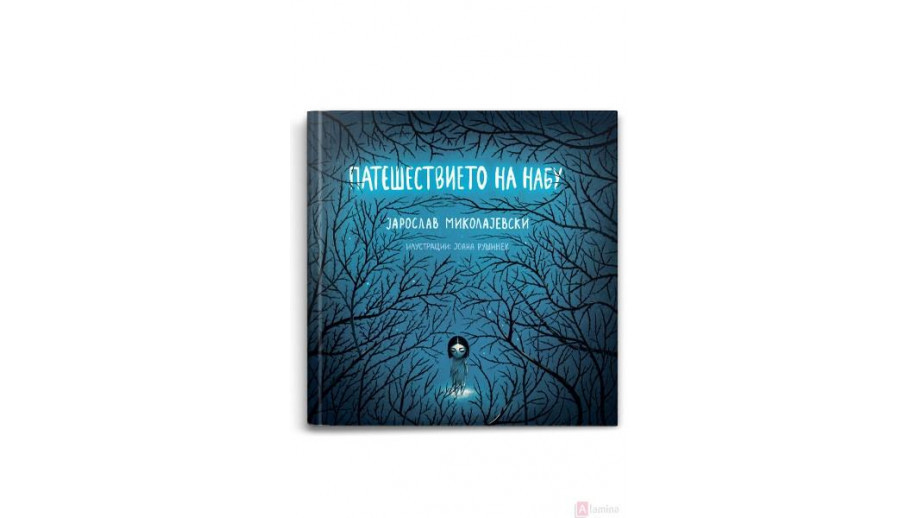 The Book Institute supported the Macedonian translation of Jarosław Mikołajewski's "Wędrówka Nabu".
The translation of Jarosław Mikołajewski's book Wędrówka Nabu ("Nabu's Journey") has been published in Northern Macedonia. The publication of the book translated by Zvonko Dimoski was supported by the Book Institute as part of the ©POLAND Translation Programme.
Патешествието на Набу, as reads the title of the Macedonian translation, was published by Ars Lamina publishing house in Skopje.
Nabu's Journey is a moving book for children and adults, illustrated by Joanna Rusinek. Nabu is a girl escaping from her fire-stricken homeland. She's a refugee, just like the thousands who travel to Europe today to find a safe home, the thousands of whom are drowning in the Mediterranean...
Nubu lives overseas, in a village where houses burn over and over again. Her family home too. One day, she decides to escape. She wants to find a brick house that won't burn down. And when she finds it, she will invite her parents and brother there.
She has been walking extremely bravely for a very long time. During her journey, she gives herself a bump on her head against a wall that is not visible. She injures herself with invisible barbed wire. She learns that only those who live on the other side can enter the beautiful lake. On the seashore, she tries to get into a boat that is not there, so she has to swim across it...
With the support of the ©Poland Translation Programme, in recent years, Zvonko Dimoski has also translated Michał Witkowski's Lubiewo ("Lovetown", Ars Libris, Skopje 2015), Władysław Reymont's Bunt ("Revolt", Vostok, Skopje 2017), and Andrzej Maleszka's Magiczne drzewo. Czerwone krzesło ("The Magic Tree. The Red Chair", Libya, Skopje 2017).