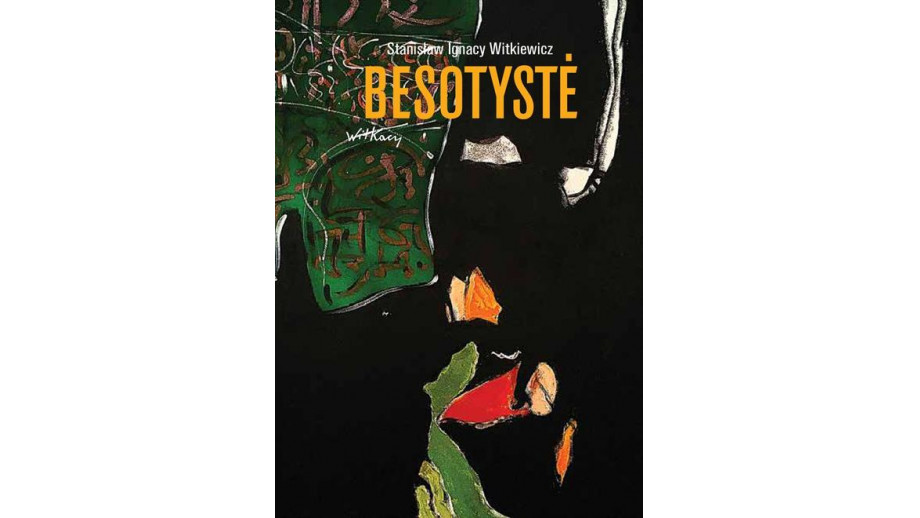 The Book Institute supported the Lithuanian edition of "Nienasycenie" by Witkacy
In Lithuania, Stanisław Ignacy Witkiewicz's Nienasycenie ("Insatiability") has been recently published. The publication of the book translated by Irena Aleksaite was supported by the Book Institute as part of the ©POLAND Translation Programme.
The novel Besotystė, as reads the Lithuanian title of Insatiability, was published by Odilė publishing house in Vilnius.
Insatiability is Witkacy's second major novel. He begun working on it immediately after Pożegnanie jesieni ("Farewell to Autumn"), and the book was completed in December 1927, although not published until three years later. It is a vast antiutopian fantasy of gargantuan disproportions which many critics regard as the author's crowning achievement.
Its vision of the superbly disciplined Chinese communist state that conquers imaginary counter-revolutionary Russia and prepares to attack the superficially communised countries of Western Europe makes Insatiability one of the most interesting novels of the 20th century, and its endlessly inventive and bizarre "black comedy" style assures the book a place among classic works of contemporary grotesque.