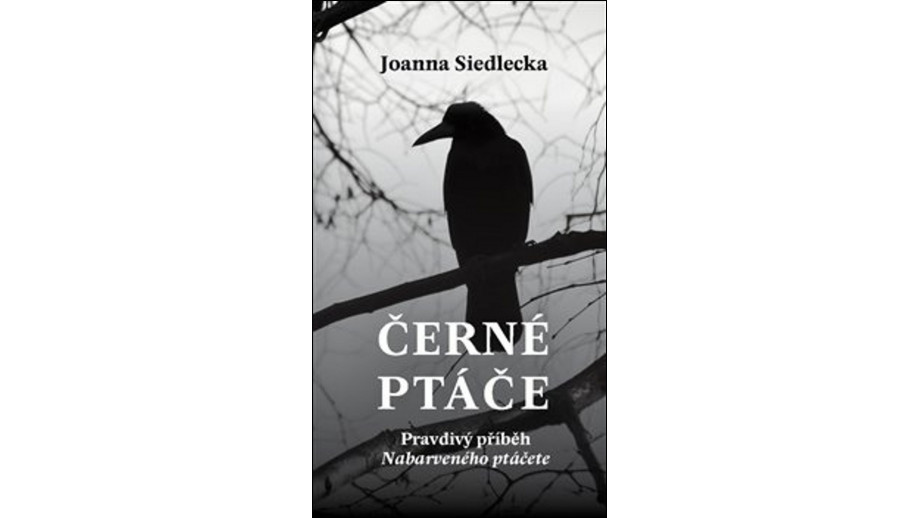 The Book Institute supported the Czech edition of "Czarny ptasior" by Joanna Siedlecka
A translation of Joanna Siedlecka's book Czarny ptasior ("The Ugly Black Bird") translated by Marcela Bramborova has been published in Czech Republic. The publication was supported by the Book Institute as part of the ©POLAND Translation Programme.
Černé ptáče, which is the title of the Czech edition of the book, was recently published by Volvox publishing house in Prague.
The Ugly Black Bird demystifies Jerzy Kosiński's biography during occupied Poland - the basis of his literary image - and the allegedly autobiographical novel Malowany ptak ("The Painted Bird"), which is considered throughout the world as a testimony and document of the extermination of Jews. The journalistic journey of a well-known biographer, conversations with many witnesses proved, however, that the little Jerzy did not wander alone in Polish villages, was not separated from his parents, nor did he lose his speech due to the bestiality of half-wild degenerates. On the contrary, he and his parents survived happily thanks to the maybe dark skinned but brave inhabitants of the village of Dąbrowa Rzeczycka in the Tarnobrzeskie Voivodeship.

The Ugly Black Bird is also a book about them. About their drama because of Kosiński's lies and the humiliation they suffered when, during his triumphant visit to Poland, he went everywhere, except to where those who risked their lives for him still lived. Could Kosiński though have admitted to knowing them? The myth of a martyr, who turned out to be not only a literary fraud, using the services of ghost-writers, would collapse...
The Painted Bird was the first accusation against Poles in literature of cruelty towards Jews, and thus of complicity in the Holocaust. The author does not beautify our countryside. But in this story, it was not the peasants from the village by the San river who failed.
Joanna Siedlecka is a reporter and writer, a member of the Polish Writers' Association, author of many books such as Jaśnie panicz ("His Excellency"), Mahatma Witkac, the first Herbert's biography Pan od poezji ("Poetry Man", nomination for the 2013 Nike Awards), Obława. Losy pisarzy represjonowanych ("Manhunt. The Lives of Victimized Writers"), or Biografie odtajnione ("Declassified Biographies"). Siedlecka has been awarded numerous prizes: She was awarded the Ksawery Pruszynski Prize (1976), the award of the Political and Social Publicist Club SDP (1980), the Warsaw Literary Premiere (1987), and the laureate of the editorial office of "Życie Literackie". (1987).