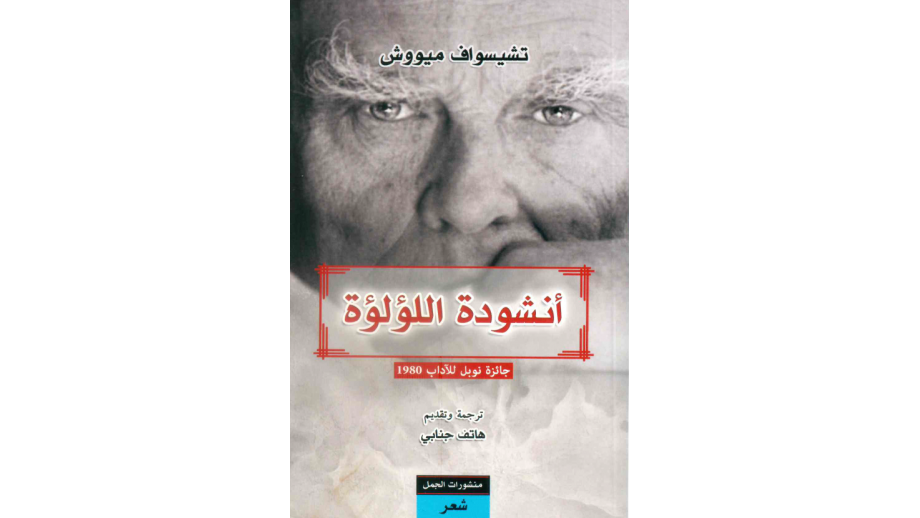 The Book Institute supported the Arabic translation of Czesław Miłosz's "Hymn o perle"
The translation of Czesław Miłosz's Hymn o perle ("The Poem of the Pearl") into Arabic has recently been published. The translation by Hatif Janabi was supported by the Book Institute as part of the ©POLAND Translation Programme.
The Poem of the Pearl was published by the Manuszrat al-Jamal / Al-Kamel Verlag publishing house.
The Poem of the Pearl is a collection of works by Czesław Miłosz published in 1982 by the Literary Institute in Paris as the 346th volume of the Kultura Library. It contains poems, poetic translations, and commentaries written between 1974 and 1981, most of which were printed in the Paris-based Kultura magazine and in Polish periodicals: "Pismo", "Tygodnik Powszechny", "Twórczość", "Zapis", and "Zeszyty Naukowe KUL".
Hatif Janabi is a translator of Polish literature into Arabic. He has translated such giants of Polish literature as Adam Mickiewicz, Czesław Miłosz, Wisława Szymborska, Juliusz Słowacki, Zbigniew Herbert, Tadeusz Różewicz, Stanisław Grochowiak, Adam Zagajewski, Edward Stachura, Rafał Wojaczek, Ryszard Kapuściński, Olga Tokarczuk, and Leszek Kołakowski.