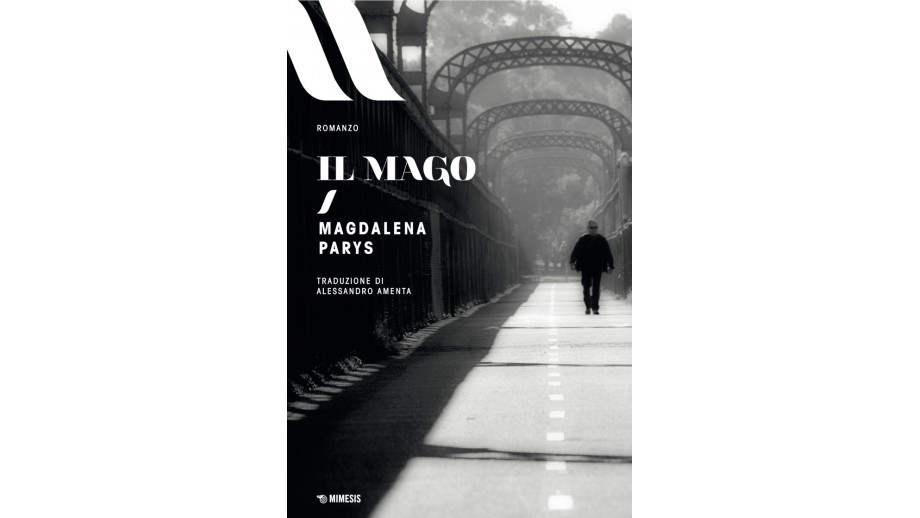 The Book Institute has supported the Italian edition of "Magik" by Magdalena Parys
The translation of Magik ("The Magician"), Magdalena Parys' novel, translated by Alessandra Amenta has been published in Italy. The publication was supported by the Book Institute as part of the ©POLAND Translation Programme.
Il mago, which is the title of the Italian translation of the book, was published towards the end of 2018 by Mimesis Edizioni publishing house in Sesto San Giovanni.
The Magician is the first part of the Berlin trilogy, a novel with a thriller theme, a story of escapes from communist "paradise", murders on the border, disappearing Stasi acts, and secrets from the past, which may destroy the peace of the new German political and economic elites... In an abandoned Berlin tenement house illegally inhabited by the Roma, in 2011, the police find the butchered corpse of an employee of the Stasi Office for Records. At the same time, a German journalist and news photographer Gerhard Samuel dies in Sofia under mysterious circumstances. The investigation is taken over by the Federal Police and special services. It soon turns out that the sole purpose of their work is only to cover up the case and "neutralise" inconvenient witnesses. Commissioner Kowalski is removed from the investigation and then temporarily suspended from the police on the pretext of alcohol abuse and insubordination. However, he will carry out the investigation on his own initiative. He is assisted by Samuel's stepdaughter, a well-known German television journalist, Dagmara Bosch. They discover that the murdered - a civil servant and a journalist – were gathering materials about the past of a leading politician of a united Germany. An official investigation shows that a politician has been blackmailed for a long time.
With the support of the ©POLAND Translation Programme, Alessandro Amenta translated, among others: Grochów ("Grochów") by Andrzej Stasiuk (2012), Obrona żarliwości. Uwagi o wysokim stylu ("A Defence of Passion") by Adam Zagajewski (2012), Traktat o łuskaniu fasoli ("A Treatise on Shelling Beans") by Wiesław Myśliwski (2012), and Błogosławieństwo Becketta i inne opowiadania ("Beckett's Blessing") by Antoni Libera (2012), Wybór wierszy ("Selection of Poems") by Eugeniusz Tkaczyszyn-Dycki (2012). Amenta has also translated numerous works of Polish poetry.