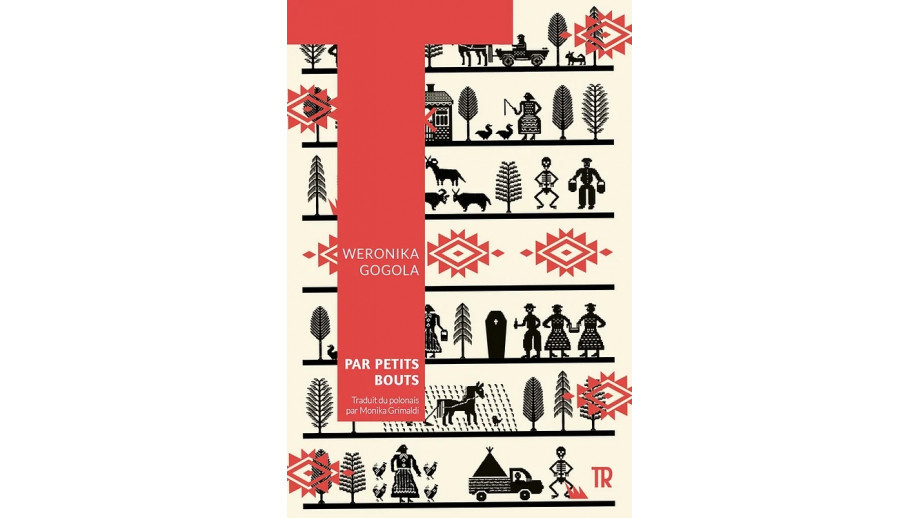 The Book Institute has supported the French edition of Weronika Gogola's "Po trochu"
Weronika Gogola's book Po trochu ("Little by Little"), translated by Monika Grimaldi, was recently published in France. The publication was supported by the Book Institute as part of the ©POLAND Translation Programme.
The book Par petits bouts, as reads the French title of the book, has been published by the Belleville Editions publishing house in Paris.
The best stories of life are always told little by little, piece by piece. Someone remembers something, and it is from this memory that the most beautiful stories are born. It is just like sitting down with a friend and having a conversation about yourself, about your childhood in the countryside, about Mum, and even more about Dad, about uncles, aunts, cousins. At such moments, it's important to speak in the simplest way - without pompousness, without pathos, without shame: about the first fires we saw, about the losses that prepare us for the next departures, about spells, about peeing standing up, about the village, about "life's odd jobs", about the fact that Mum could be Sting, but she can't be bothered. And just like in ordinary life, about the most important things and about the pretty ordinary things that everyone knows – that's what Weronika Gogola talks about in Little by Little.
Weronika Gogola's book was awarded the Conrad Award, nominated for the NIKE Literary Award, and also made it to the finals of the Angelus Central European Literary Award Angelus as well as the Gryfia Literary Award for a Female Author.
A Czech translation of Little by Little (2019, translated by Michal Lebduška) was also previously published as part of the ©POLAND Translation Programme.