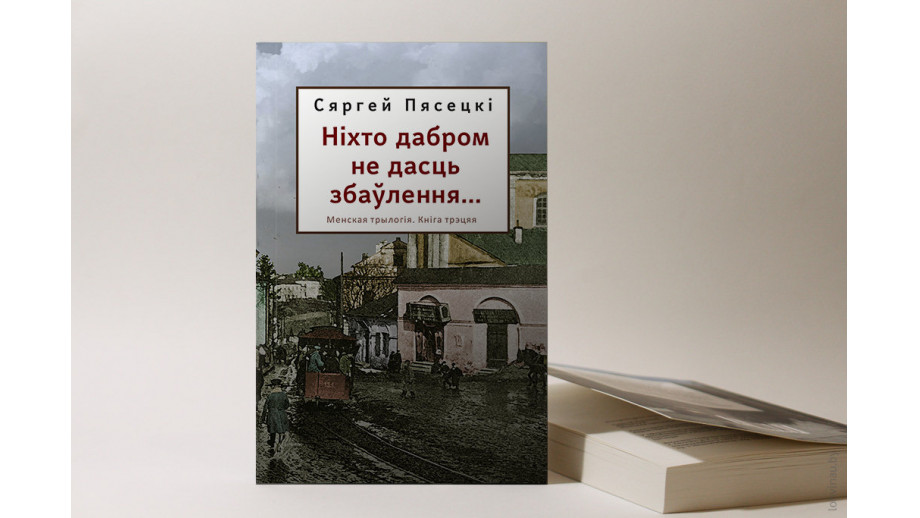 The Book Institute has supported the Belarusian edition of "Nikt nie da nam zbawienia" by Sergiusz Piasecki
In Belarus, the translation of Sergiusz Piasecki's novel Nikt nie da nam zbawienia ("No One Is to Redeem Us") was published. The book was translated by Viktar Sukielovic. The publication was supported by the Book Institute as part of the ©POLAND Translation Programme.
The novel Ніхто дабром не дасць збаўлення, which is the title of the Belarusian translation, has been recently published by Lohvinau publishing house in Minsk.
No One Is to Redeem Us... is the third volume of the trilogy, the action of which takes place in Minsk from spring 1918 to summer 1919. With the advent of the Bolsheviks, the times of terror, fear, and hunger arrive. The Cheka are on the rampage, commissioners and secret agents emerge. Thieves start using new modus operandi - armed robbery. Guerrilla gangs hiding in the forests are growing stronger. Fraudsters infiltrate the spheres of government. In this ruthless world, the protagonists discover how much life is worth, and how strong the bonds of human feelings are - provided that they are sincere and genuine. The only question is whether, in these circumstances, Olek and his companions will manage to escape with their lives, or whether they will only save their thief's honour.