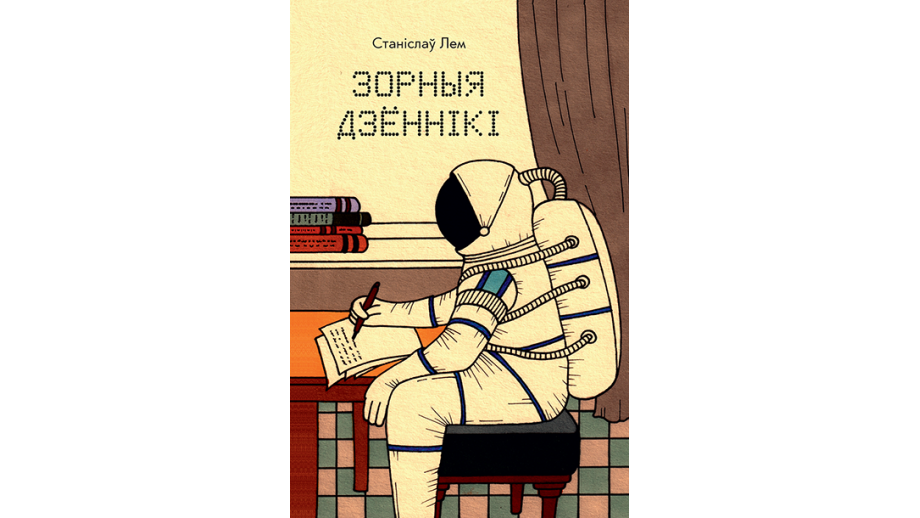 The Belarusian edition of Lem's "Dzienniki gwiazdowe" with the support of the Book Institute
In Belarus, Stanisław Lem's Dzienniki gwiazdowe ("The Star Diaries") has recently been published. The book was translated by Maria Pushkina and the publication was supported by the Book Institute as part of the ©POLAND Translation Programme.
The collection Зорныя дзённікі, as reads the Belarusian title of the book, has been published by Januškevič Publishing House in Minsk.
In The Star Diaries, a series of stories written over thirty years, Stanisław Lem proves that we can learn a lot from aliens. The protagonist of the series, Ijon Tichy, like Gulliver, communes with various extraterrestrials. During his numerous interplanetary voyages, the traveller met various alien civilisations, created both by sentient beings and by advanced robots. Aliens living on distant planets in space (and sometimes time) have more in common with us than we might think.
The translator of the book, Maria Pushkina, has also recently translated the first volume of Jarosław Grzedowicz's Pan Lodowego Ogrodu ("The Lord of the Ice Garden") with the support of the ©POLAND Translation Programme.