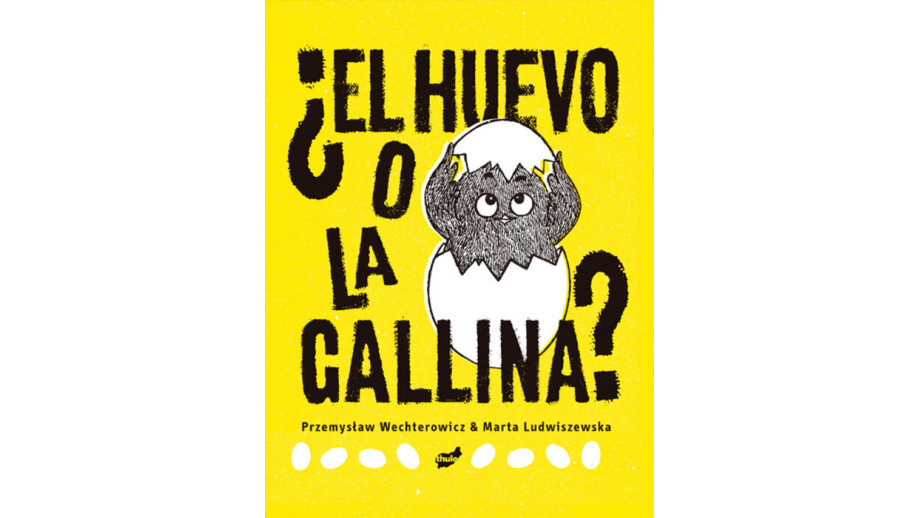 Przemysław Wechterowicz's "Jajko czy kura?" in Spanish with the support of the Book Institute
A translation of Przemysław Wechterowicz's children's book Jajko czy kura? ("The Egg or the Chicken?"), illustrated by Marta Ludwiszewska, has been published in Spain. The publication of the book translated by Karolina Jaszecka was supported by the Book Institute under the ©POLAND Translation Programme.
El huevo o la gallina, as reads the Spanish translation of the book, was published by the Thule Ediciones publishing house in Spain.
It is not difficult to guess what the book The Egg or the Chicken? is about. The titular question is, after all, as old as humanity. Wechterowicz and Ludwiszewska make the impossibility of answering this question clear to children too. Which doesn't necessarily mean that you can't try to look for the answer - even if only to find some fun.
Przemysław Wechterowicz is a well-known children's book author on the Polish market. He has written more than forty books for children in his career. He is widely translated into foreign languages - his works have already appeared in more than 20 languages. His best-known works include Na zawsze przyjaciele ("When Little Owl Met Little Rabbit", with Emilia Dziubak), Być jak tygrys ("The Secret Life of a Tiger", with Emilia Dziubak), Gwiazdka z nieba ("The Lost Star", with Marcin Minor), and Uśmiech dla żabki ("A Smile for Little Frog", with Emilia Dziubak).
Marta Ludwiszewska is a graphic designer and illustrator, designing not only books, but also posters, album covers, visual identification, as well as graphic settings for artistic events.