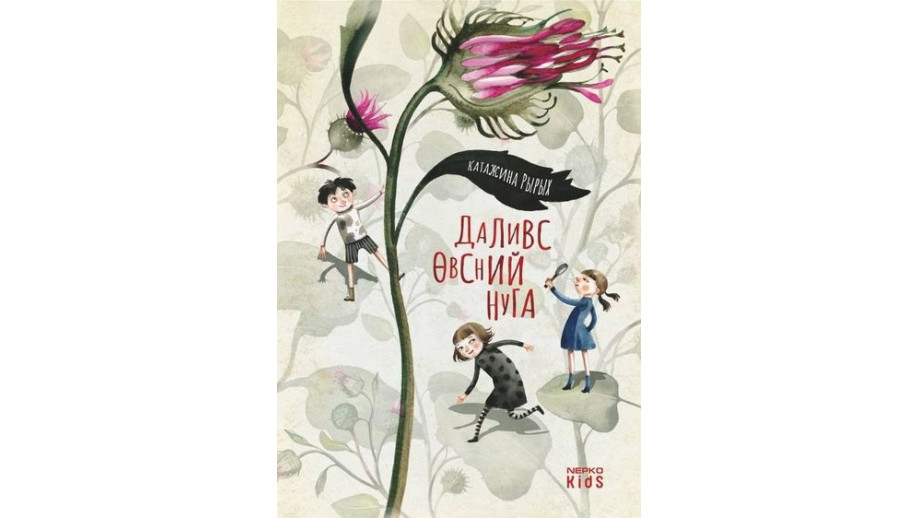 Mongolian edition of Katarzyna Ryrych's "Łopianowe pole" with the support of the Book Institute
In Mongolia, the book Łopianowe pole ("The Burdock Field") by Katarzyna Ryrych, illustrated by Grażyna Rigall, has recently been published. The publication of the book translated by Batbayar Bat-Erdene was supported by the Book Institute as part of the ©POLAND Translation Programme.
The book Даливс өвсний нуга, as reads the Mongolian title of The Burdock Field, has been published by Nepko Kids publishing house.
In The Burdock field, children from an ordinary playground witness completely unusual events. Someone turns into a frog, black holes grow in socks, a mysterious gentleman walks with a storm cloud on a string, the swing comes alive, and boredom escapes from Ms Dora's box. Can a certain old lady and her cat be behind all this?
Katarzyna Ryrych's The Burdock Field won the literary award for a book for children of the Polish Section of IBBY 2017.
As part of the ©POLAND Translation Programme, the Book Institute also supported translations of The Burdock Field into Ukrainian (translated by Bożena Antoniak, Urbino, Lviv 2020), Belarusian (translated by Hanna Jankuta, Januškevič Publishing House, Minsk 2020), Russian (translated by Tatiana Izotova, Foliant, Nur-Sultan 2020), and Estonian (translated by Hendrik Lindepuu, Päike ja Pilv, Saue 2021).