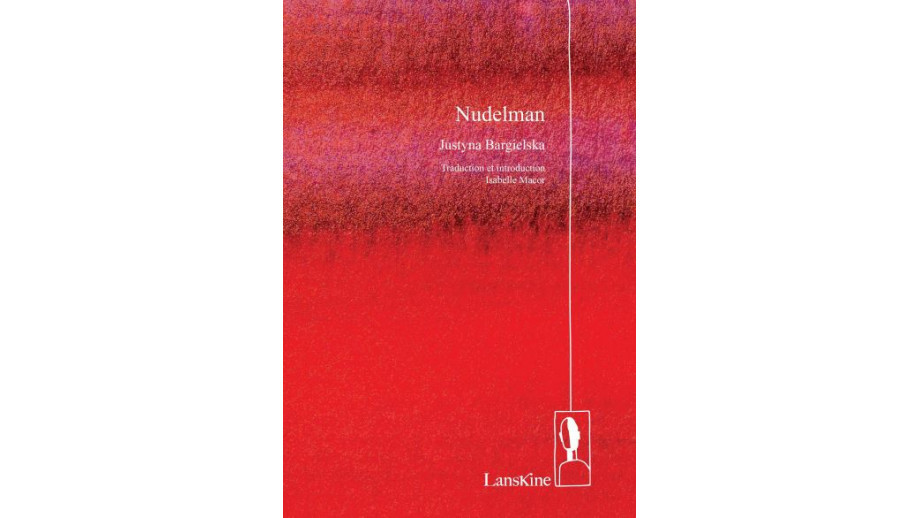 Justyna Bargielska's "Nudelman" in French with the support of the Book Institute
The translation of Justyna Bargielska's collection of poems Nudelman has been recently published in French. The book was translated by Isabelle Macor. The translation was supported by the Book Institute as part of the ©POLAND Translation Programme.
In the volume Nudelman, published in France by LansKine publishing house, Justyna Bargielska takes up a new - strong, sometimes brutal, but still poetic story. It reminds us that man is mortal, fragile. And there is nothing that can comfort us - not God, not religion, not sex, not another person. The world is basically unfriendly, and so are other people. There is no consolation, there is death. It is with the language, which does not lose anything of its naturalness, and, at the same time, is a kind of poetic idiom, that the author serves poems that hurt. A lot.
Isabelle Macor is a translator, poet and essayist, lecturer of French language and literature at the Alliance Française de Paris International School, where she runs a literary creative workshop. So far, her published translations into French include volumes of poems by Wisława Szymborska, Ewa Lipska, Stanisław Grochowiak, Halina Poświatowska, Urszula Kozioł, and Krzysztof Siwczyk.
Macor cooperates with several publishers (including Grèges, Caractères, Noir sur Blanc), but for the past 5 years, she has been regularly publishing her translations of Polish contemporary poetry in LansKine publishing house, where she creates her own series of Polish poetry. It includes the collections of Ewa Lipska (Pogłos - Droga Pani Schubert ["Echo – Dear Mrs Schubert"]; Miłość, droga Pani Schubert ["Love– Dear Mrs Schubert"]; Czytnik linii papilarnych ["Fingerprint Reader"]); Jakub Kornhauser's Drożdżownia ("The Yeast Factory"), and Hologramy ("Holograms") by Ewa Sonnenberg. The following volumes are also planned: Urszula Kozioł's Ucieczki ("Escapes") and Ewa Lipska's Pamięć Operacyjna ("Operational Memory").