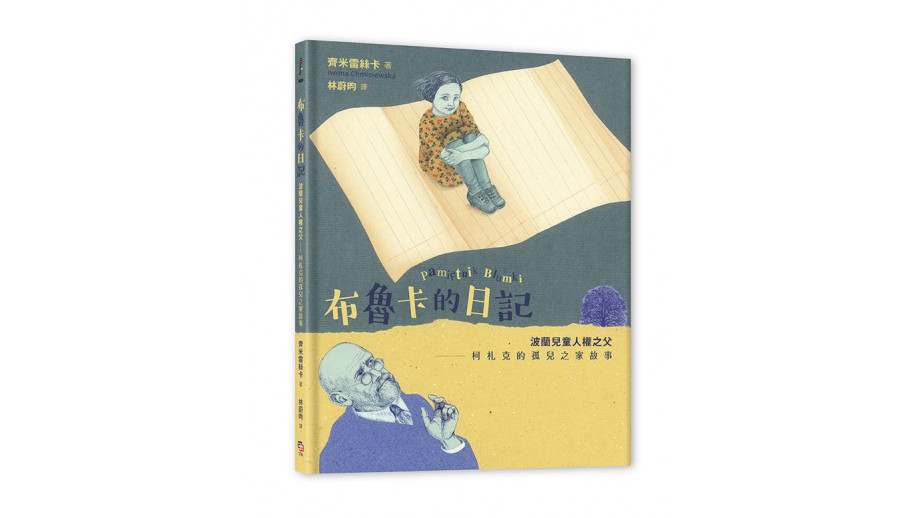 Iwona Chmielewska's "Pamiętnik Blumki" in Chinese with the support of the Book Institute
In Taiwan, a translation of Pamiętnik Blumki ("Blumka's Diary") was published. The book was translated by Wei-Yun Lin-Górecka. The publication of Iwona Chmielewska's book was supported by the Book Institute as part of the ©POLAND Translation Programme.
The translation of Blumka's Diary was recently published by WordField Publishing in Taipei.
Warsaw, 92 Krochmalna Street - Orphanage. Blumka, Dr. Korczak, Mrs. Stefa, and two hundred children once lived here, among them: Zygmuś, who gave life to a silver fish, Reginka, whose stories could light up the darkest night, Pola, who grew peas in her ear, Chaimek, whom ants brought to court, Kocyk, who helped so beautifully by carrying coal in an enamel potty, and a mouse, for whom the crumbs fell straight from the sky.
Blumka wrote it all down in her diary, and when she lacked words, she completed it with a drawing. Until the day when the war broke out... Her diary is not thick, but sometimes from a thick book - at least that's what Mr. Doctor said - "one won't learn anything new, and from a thin book - a lot".
From Blumka's Diary, a reader will learn not only about life in the Orphanage, but also about the Old Doctor's message. How to love a child. Iwona Chmielewska leads us through this world, gently tip toeing. And all this in order not to scare away what is hidden in the small gestures of everyday life. In her words and pictures, the artist combines facts with fiction to accord face to children whose tragic fate is commemorated today by a series of letters engraved in granite.
The translator of the book, Wei-Yun Lin-Górecka, with the support of the Translation Programme ©Polandm has recently translated the following works: Wisława Szymborska's Czarna Piosenka ("Black Song", Unitas Udngroup, Taipei 2017), Janusz Korczak's Jak kochać dziecko ("How to Love a Child") and Król Maciuś Pierwszy ("King Matt the First", PsyGarden Publishing Company, Taipei 2016/2018), and Igor T. Miecik's Sezon na słoneczniki ("Sunflower Season", Acropolis, Taipei 2017).