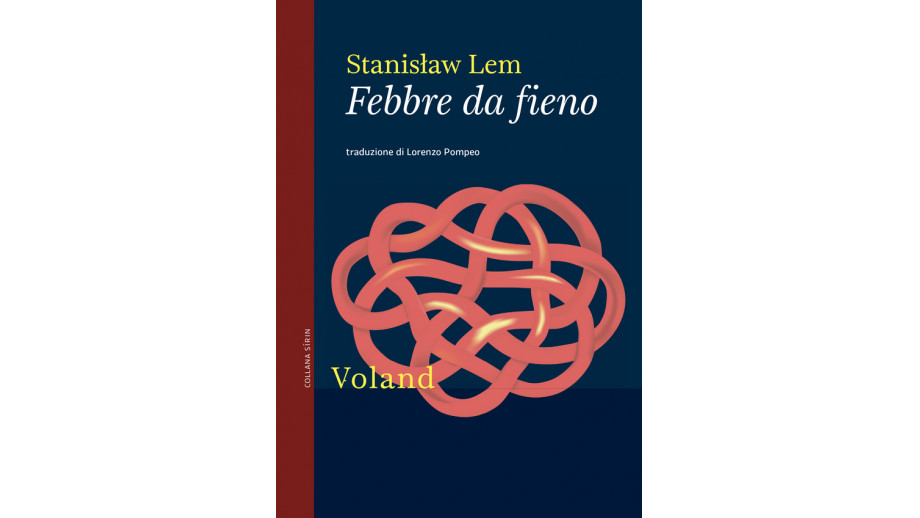 Italian translation of Stanisław Lem's "Katar" with the support of the Book Institute
In Italy, a translation of Stanisław Lem's Katar ("The Chain of Chance") has just been published. The book was translated by Lorenzo Pompeo. The publication was supported by the Book Institute as part of the ©POLAND Translation Programme.
The collection Febbre da fieno, as reads the title of the Italian translation, has been recently published by Voland publishing house.
The Chain of Chance is a seemingly classic detective novel in which the reader together with the main character – a prematurely retired American astronaut - tries to solve a series of mysterious deaths. But how can a mystery be unravelled when the laws of nature, such as the theory of chaos or probability, are entering the pool of suspects? Perhaps everyone's life depends on total coincidence, and there is no use interfering with the future.
The novel masterfully combines the elements of fast-paced action with a reflection on the dangers of civilisation and the roots of the notion of "globalisation" with which Lem was ahead of his time. The world that Lem sees and describes is the result of a game of chance and the sum of the theory of probability.
In 2018, Lorenzo Pompeo, the translator of the book, was a guest at the Cracow Translators' Colelgium of the Book Institute.