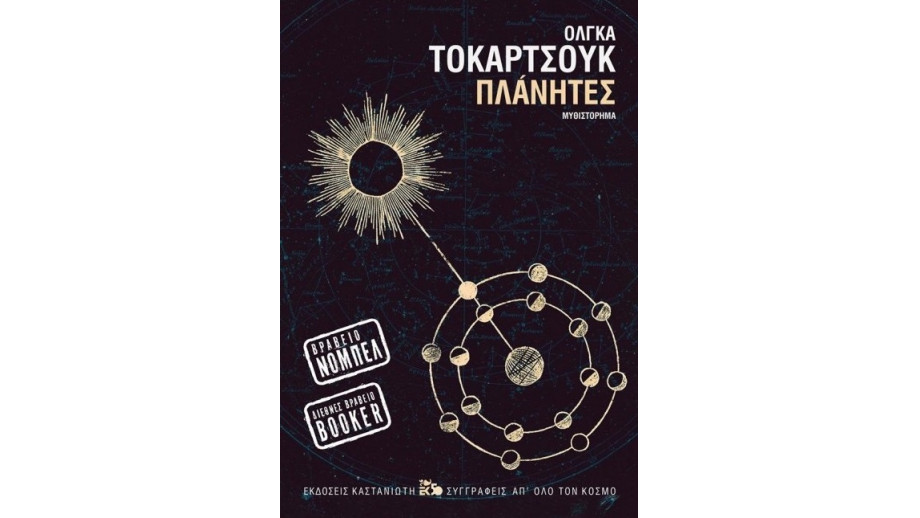 Greek translation of Olga Tokarczuk's "Bieguni" with the support of the Book Institute
In Greece, the translation of Olga Tokarczuk's Bieguni ("Flights") has recently been published. The book was translated by Alexandra Ioannidou. The publication was supported by the Book Institute as part of the ©POLAND Translation Programme.
The novel Πλάνητες, as reads the title of the Greek translation, has been published by the Kastaniotis Editions publishing house.
Flights is a literary monograph on the phenomenon of mobility, movement, and travel anxiety. According to the author, tourism has become a modern way of satisfying a very old, atavistic, nomadic drive. The axis around which the author has built the book is not a character or a story, but a phenomenon of traveling.
The title of the book refers to the name of an eighteenth-century Russian sect, whose members believed that the world is the work of Satan, and when we stop, Satan has the easiest access to us. In order to escape from the devil, we have to move all the time. Tokarczuk writes that she met contemporary bieguni (the members of the sect), survivors of this sect, who travel on the Moscow subway continuously.
The author describes the world of contemporary bieguni, permanent travellers who keep their products in small packages, like travel-size cosmetics, folding toothbrushes, disposable slippers, their own diseases, associated with changes in time, their own language: simple, functionalised English. There is even a separate branch of psychology which describes them - travel psychology.
The ©POLAND Translation Programme, run since 2004 by the Book Institute, has supported over 90 translations of the Polish Nobel Prize winner into nearly 30 foreign languages over the last two decades.