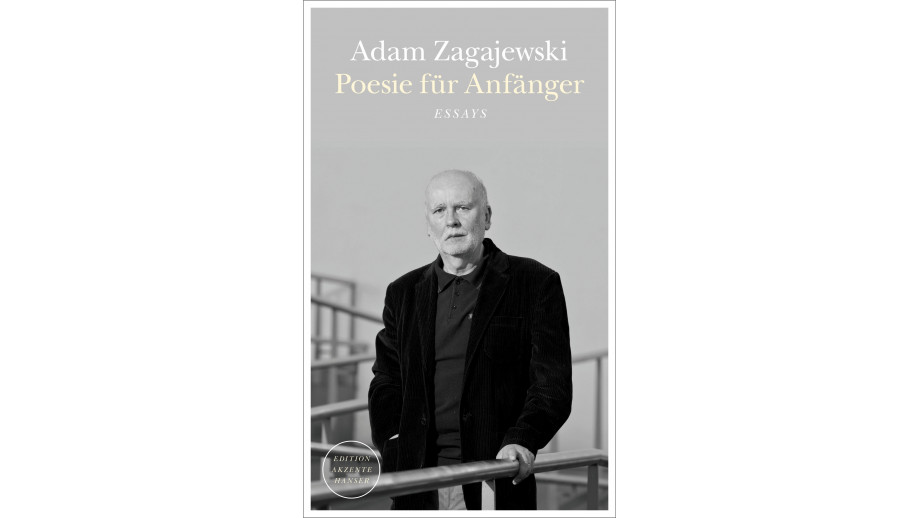 Adam Zagajewski's "Poezja dla początkujących" in German with the support of the Book Institute
At the end of March, a translation of Adam Zagajewski's collection of essays Poezja dla początkujących ("Poetry for Beginners") was published in Germany. The translation by Renate Schmidgall was published thanks to the support of the Book Institute as part of the ©POLAND Translation Programme.
The volume Poesie für Anfänger, as reads the German title of the book, has been published by the Carl Hanser Verlag publishing house in Munich.
The book by the recently deceased eminent poet and essayist Adam Zagajewski tells the story of important 20th-century artists (Czapski, Herbert, Kawafis, Kornhauser, Mann, Miłosz, Rilke, Sebald, Szymborska), of their work born out of solitude, inspiration, but also solidarity, empathy with others, and a painful history lesson. Zagajewski inquires what it means to be an artist, what it means to be a poet, what challenges must be met, how to reconcile being distanced from the world with the obligation to exist in public life and how and why to read poetry.