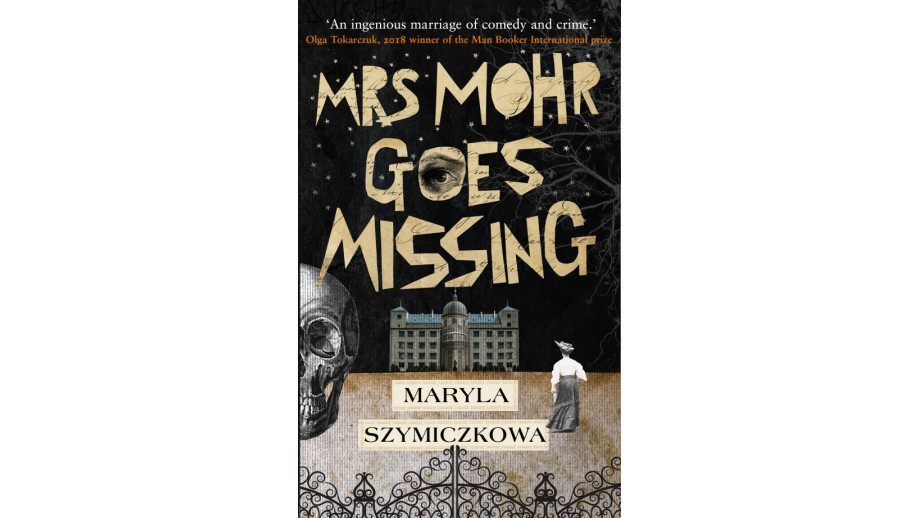 "Tajemnica domu Helclów" by Maryla Szymiczkowa in English with the support of the Book Institute
The translation of Maryla Szymiczkowa's novel Tajemnica domu Helclów ("Mrs Mohr Goes Missing") translated by Antonia Lloyd-Jones, last year's winner of the Transatlantyk Award, has been published in the United Kingdom. The publication of the book was supported by the Book Institute as part of the ©POLAND Translation Programme.
The novel Mrs Mohr Goes Missing – as the English translation title reads - was recently published by London's Oneworld Publications.
Mrs Mohr Goes Missing is a joint debut of the duo Jacek Dehnel and Piotr Tarczyński, which is a crime novel with elements of pastiche. The main character of the novel, Zofia Turbotyńska, has a thousand things on her mind. She must remember about poularde for dinner, not to forget to buy wine against cholera, check if the new maid has cleaned the silver well. And at the same time, she is terribly bored. Cracow in 1893 does not abound in attractions. So, when she accidentally learns that in the famous Helcel House, one of the female residents goes missing, she starts to act. With innate inquisitiveness - some might call it nosiness - she starts an investigation.
The crime novel Mrs Mohr Goes Missing is a surprising pastiche of literature from the era, which proves that in the bourgeois world of Mrs. Dulska, there is a place for a sensational scandal. A perverse game with convention, unique style, witty dialogues, and an unorthodox portrait of Cracow at the end of the 19th century. This brilliant novel combines the charm of a classic crime novel with a delicious satire of a long-gone era.
In recent years, the Book Institute has also financed a number of other translations of Jacek Dehnel's prose. Thanks to the support of the Institute, Lala has been published in Russian (translated by Yuri Tchainikov), Ukrainian (translated by Bożena Antoniak), and English (translated by Antonia Lloyd-Jones), and Matka Makryna ("Mother Makryna") has been published in Ukraine (translated by Andriy Bondar).